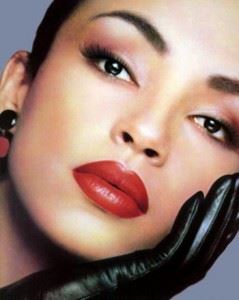 Yes!
New Sade in 2009
Sade's new album will be released November 24, 2009. Just in time for the Holidays
The title of the Album has not been released.
If you know Sade, you know she does not make albums for the money, Sade is an artist who creates music purely on inspiration. Hence why we've waited nearly a decade for another release, like a poet with a 9-year dry spell until she fell in love again, Sade will bless us with another classic.
November 2000 was the last time Sade had a new album out, here we are, 9 years later and we are once again being blessed with another November release date, Why November? Sade loves the Holidays…
While some political observers lament a return of the same old, same old, fans of the Nigerian-born singer have gladly welcomed a fresh batch of takes on the labors of lost love.

Regardless of the new talent and musical trends that have come and gone since her last studio album, one thing will never change, her honeyed voice. With only slight stylistic changes marking each new collection of songs, Sade has sold more than 40 million albums since the mid-'80s, each marked by tales of heartache and longing, and none more spare and haunting than Lovers Rock.
The 50-year-old singer, who got her first break in the early '80s fronting the English Latin soul band Pride, reveals little about her closely shielded private life on her #5 album.
From her signature first hit, 1984's "Smooth Operator," off her Diamond Life debut, to "The Sweetest Taboo," Sade has avoided trend-hopping. It's a pattern she told MTV Europe she's continuing on her latest release. "We're lucky that we have some platform already established that we can step back onto," she said. "We haven't ever adapted to fit in and even right at the very beginning we didn't really fit in. We have our own kind of course and that's the route we go. So we either sink or swim."
Check out Sade 2009 for the latest. Shoutout to @ButtaBaby for the link!
Source: www.Sade2009.com