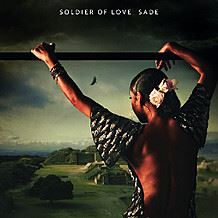 The first quarter of 2010 is shaping up to be a great year for fans of great music, with releases from Donell Jones, Corinne Bailey Rae, Monica, PJ Morton, Bilal and many others on tap. And now, finally comes confirmation of the long awaited return of Sade. The album, 'Soldier of Love', is due out February 8 on Sony Music.
Of course, specific information on the album is being held close to the vest, but labelmate Maxwell announced earlier this year in regards to tracks he had heard:
"Trust me, it's so monolithic it'll shake you in your shoes!"
We can't wait!!
From the official press release:
SOLDIER OF LOVE MARKS SADE'S FIRST NEW STUDIO ALBUM SINCE THE MULTI-PLATINUM LOVERS ROCK
The wait is now over. We are pleased to announce the release of 'Soldier Of Love', the highly anticipated new body of work from Sade. 'Soldier Of Love' (released worldwide on February 8, 2010) is Sade's first official studio album since the multi-platinum release of Lovers Rock in 2000

Sade has enjoyed phenomenal success throughout the span of their twenty-five year career. Since the release of their debut album, Diamond Life in 1984 the band have seen all five of their studio albums selling a total of more than 50 million albums worldwide.
Enjoy the live performance clip after the break.