Check out "Sorry I Let You Go" from Phil Perry's eleventh album as a solo artist, and the sixth for Shanachie Entertainment, A Better Man.
About A Better Man, Perry says, "This album, for me, represents the opportunity to dig deeper into the needs of the people I belong to, and to take a look at the person I am and the person I want to be, and somehow bridge the gap between the two."
Get Phil Perry's A Better Man at iTunes.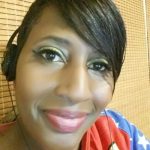 I have questions. Artists have answers.