Growns, get ready for new music for the new year from jazz favorites Phil Perry and Rick Braun. Perry's album, Breathless and Braun's new album, Around The Horn, is set for release February 2017 from Shanachie Entertainment.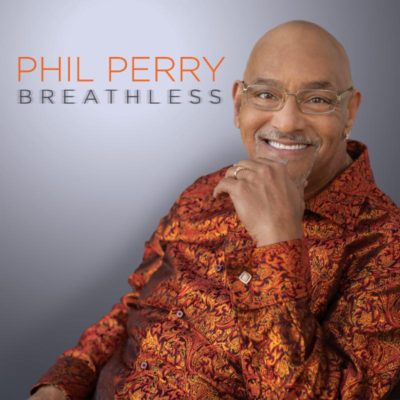 Al Jarreau declares "Phil Perry is the real thing." Perry's rich velvety tenor, unrivaled falsetto and smooth, soulful and compelling voice, have set him in a class by himself. His ability to convey the deepest meaning with a simple turn of a phrase, whisper or inflection in just the right place, has long made him the go-to-man for music insiders. Phil Perry's vocal talents have been sought after by everyone from Patti LaBelle, Chaka Khan and Anita Baker to Quincy Jones and Barbra Streisand, among others. On Breathless, Phil Perry once again proves why he is one of the greatest voices of our time. Co-produced by Perry along with long-time collaborator Chris Davis (Will Downing, Kim Burrell, George Clinton), Breathless features the album's riveting title track, Lee Ritenour's signature song "Is It You?," a stunning interpretation of the Stevie Wonder classic "Love's In Need Of Love Today, as well as stellar reinvention of Burt Bacharach's hit for the 5th Dimension "One Less Bell To Answer."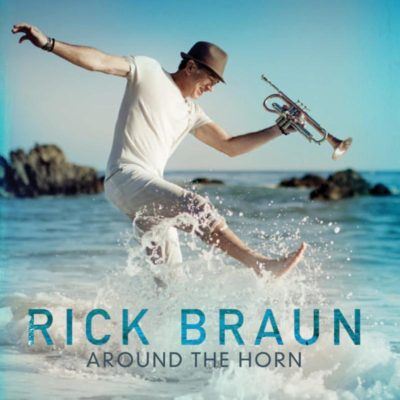 Known for his impeccable chops, melodic wizardry and keen compositional prowess, trumpeter, composer and producer Rick Braun has been thrilling audiences for decades. Having clenched over 20 #1 Smooth Jazz hits, Braun has collaborated with the best in contemporary jazz including Kirk Whalum, Norman Brown, Peter White, Dave Koz, Boney James and Brian Culbertson, to name a few. The highly versatile musician has also made a mark collaborating with pop stars like REO Speedwagon, Rod Stewart, Tom Petty, Sade and Natalie Cole. Around The Horn features a refreshing mix of originals such as Vila Vita," showcasing guitarist Peter White, "Love Take Me," showcasing rising star and label-mate Lindsey Webster, and the funky "Everything Is Alright." Around The Horn highlights Braun's ultra hip and beautiful reworking of Coldplay's "Yellow," a vibey re-imaging of Alicia Keys' hit "In Common," and a memorable version of the Charlie Puth/Selena Gomez collaboration "We Don't Talk Anymore."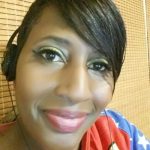 I have questions. Artists have answers.