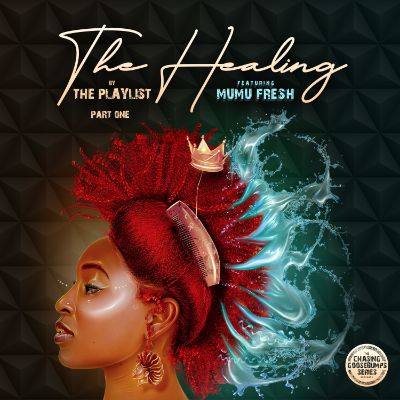 Grammy-nominated singer, songwriter, MC, activist, philanthropist, and acclaimed Hip Hop artist Maimouna Youssef a.k.a. Mumu Fresh has a very busy summer and if fans are looking for new music, the wait is over!
Mumu Fresh, in collaboration with Grammy-Award winning producer DJ Jazzy Jeff's PLAYLIST Sessions, released a single triad (three) that includes the songs "Bitterness", "Let's Eat", and "Chasing Rainbows" for the latest installment of the Chasing Goosebumps series called The Healing.
Mumu sings to your heart, yet speaks to your intellect while the words settle in your soul leaving you wanting more. "Each song is different and gives you a little hip hop, R&B, and funk… this music is not only meant to be heard but to be enjoyed," states Mumu. "The topics range from the complexities of being a woman (love, relationships, respect) to the social and civil injustices that plague our community. All these things make up who I am and who I represent as a whole."
Check it out!
Mumu Fresh is currently touring with rapper/actor Common on his "Let Love Tour," which kicked off August 7th in Toronto and made stops in Detroit, Cleveland, Philadelphia, DC, among others with the last stops in Dallas (8/28), and Kansas City (8/29).
In addition, Mumu Fresh will take the stage at BET's Black Girls Rock! Awards taping on August 25 at the New Jersey Performing Arts Center in Newark, honoring Angela Bassett, Ciara, Regina King, Debra Martin Chase, H.E.R. and Mothers of The Movement. Performers include India.Arie, Erykah Badu, Elle Varner, Ari Lenox, and more. The broadcast premiere airs on September 8 on BET.

More About Mumu Fresh: Maimouna Youssef (also known as Mumu Fresh) is a Grammy-nominated singer, songwriter, MC, activist and acclaimed Hip Hop artist who's been called a "quadruple threat" by The Roots' Black Thought and "groundbreaking" by Oscar-winning artist, Common. In 2018, Maimouna received international acclaim for featured performances on NPR's Tiny Desk Concert Series alongside Common, Robert Glasper, Karriem Riggins, Black Thought and DJ Dummy. NPR calls her "an abundantly gifted singer and emcee" with "multi-octave range and ferocious rap delivery."
With two solo independent albums to her credit (including the recent "Vintage Babies" with DJ Dummy)—and film credits including Queen Sugar, Being Mary Jane, Girls' Trip and Dave Chappelle's Block Party—Maimouna stands poised to be a true breakthrough artist in 2019. Maimouna's work continues to establish her as a true Global Citizen, a musical healer, teacher, powerhouse performer, and community pillar.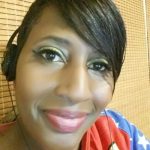 I have questions. Artists have answers.