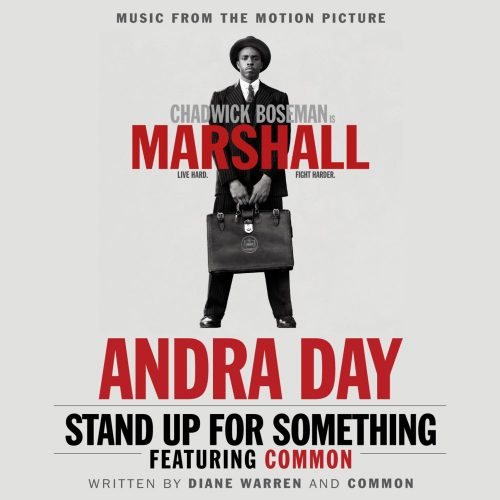 GRAMMY® Award-nominated platinum soul powerhouse Andra Day released the moving anthem "Stand Up For Something" [feat. Common] from the forthcoming soundtrack album for the film Marshall.
The original song was written for Marshall by GRAMMY®, Emmy®, and Golden Globe® Award-winning and eight-time Academy® Award-nominated legend Diane Warren and Academy® Award and GRAMMY® Award-winning hip-hop icon and actor Common. It spotlights Day's show-stopping and stunning vocals over powerful production as well as thought-provoking rhymes from Common. In addition, Marshall marks Day's on-screen debut in the film.
"I am so honored to have worked with Andra and Common on this important song. I am more proud of this song than any other I have ever written," said Warren.
About "Stand Up For Something" and Marshall, Day comments, "I was so moved by the story of Thurgood Marshall. It was an incredible honor to not only be asked to record the lead single, but also appear in the movie. I've always dreamed of working with Diane and Common, and the experience was better than I could have ever imagined. This is such an important project. I'm thankful to be a part of it."
The full soundtrack album for Marshall arrives in stores and at all digital retailers via Warner Bros. Records on September 15th while the film opens in theaters everywhere Friday October 13.
About the film Marshall:
Starring Chadwick Boseman, Josh Gad, Kate Hudson, Dan Stevens, Sterling K. Brown, and James Cromwell, Marshall is based on a true incident in the life of Thurgood Marshall, when he was a young lawyer, long before his appointment to the U.S. Supreme Court. As the nation teeters on the brink of WWII, a nearly bankrupt naacp sends Marshall to conservative Connecticut to defend a black chauffeur against his wealthy socialite employer in a sexual assault and attempted murder trial that quickly became tabloid fodder. In need of a high profile victory but muzzled by a segregationist court, Marshall is partnered with Samuel Friedman, a young Jewish lawyer who has never tried a case. Marshall and Friedman struggle against a hostile storm of fear and prejudice, driven to discover the truth in the sensationalized trial that helped set the groundwork for the Civil Rights Movement to come.
About Andra Day:
Andra Day's full-length debut Cheers to the Fall [Warner Bros. Records] garnered a 2016 GRAMMY® Award nomination in the category of "Best R&B Album".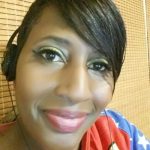 I have questions. Artists have answers.