Contemporary jazz saxophonist Marion Meadows is back with his 14th album, Soul City, which is set for release on February 16 on Shanachie Entertainment. Check out two tracks from Soul City now– the upbeat title track featuring Norman Brown and Joey Somerville and the sweet and smooth "Samba De Play" featuring Will Downing.
Soul City is rich with featured artists. In addition to Brown, Somerville and Downing, Marion Meadows has enlisted vocal heavyweights Peabo Bryson, Maysa and guitarist Peter White among others to round his new project.
About his music Meadows says,"I always hope that people will feel inspired by my recordings. My purpose is to keep humanity moving forward."
About Marion Meadows– The saxophonist has had a long and full jazz career that spans over two decades, but the story of how he got his start is one of dreams. While waiting for the train at New York's Grand Central Station, Meadows took out his sax and started playing. His saxophone was overheard reverberating through the Big Apple's oldest railway. Emmy-winning TV composer Jay Chattaway [Star Trek] was headed for his train and was so enchanted by the sound that he introduced himself and shortly after introduced Meadows to Grammy-winning pianist, producer and label owner Bob James, who helped Meadows to launch his career as a solo artist.
Soul City is available today.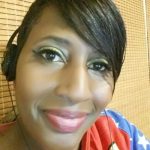 I have questions. Artists have answers.