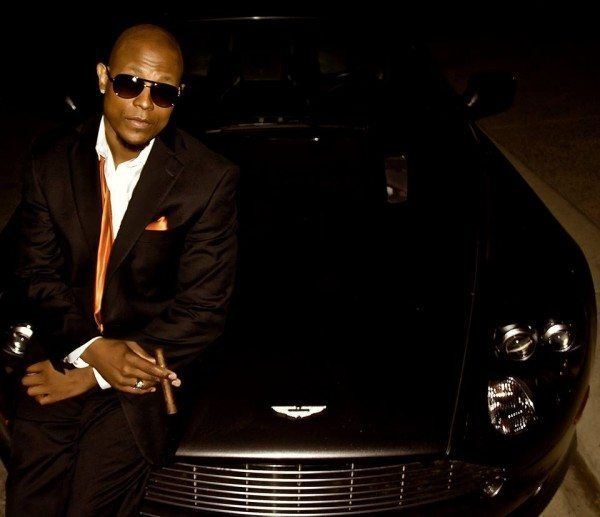 Grown Folks Music caught up with "The Prince of Soul", Calvin Richardson. Calvin talked about his forthcoming album (the title hasn't been revealed yet, but it drops in September 2014), joining forces with Eric Benet, the song "There Goes My Baby" and what advice he'd give his younger self as an artist. Hope you enjoy.
GFM: The first single is "We Gon Love Tonight". I gotta say you did that! We really dig it. We also think it's a good look joining forces with Eric Benet. How did you come to sign with with his label, and why do you feel that Jordan House is a good fit for you?
CR:"The way that I got signed was kinda random. Eric tracked me down. I just got a phone call out of the blue one day from Eric. We had never met before. We had never spoken before. He introduced himself over the phone. He told me that he was starting Jordan House Records and I was one of the people he was definitely interested in signing. (He asked) what was my position as far as being signed and being available. I was available and I've always respected Eric as far as talent and just as a person. Like I said, not knowing him… but you know… we had a good vibe. We made it happen. As far as me being on Jordan House Records it's a good fit because Eric has been an artist and he's still an artist. I think it's a good fit because he knows who Calvin Richardson is. When we were making the album he definitely allowed me to be ME, but with him overseeing it and having a lot of input on the writing and the production and just molding this record into something that can make some noise out here. I think we did a really good job."
GFM: As one of the first artists signed to the label, your project will obviously set a standard for the label. What can we expect from your album style wise and when can we expect to get our hands on it.
CR: "Well the album is slated for September 16. Like I said, Eric allowed me to continue being me and what I do is that grown and sexy music. But we tweaked it up a little bit, made it a little bit more commercial. So we've got some really good stuff on there. We have Gipp from the Goodie Mob. He's on one of the songs. We made it a little more uptempo… some feel good music you know?"
GFM: There are still some people who do not realize that you are not a new artist… that you've been in the game for a while. In fact as a youth you were friends with K-Ci and JoJo Hailey and sang gospel with them. Tell us about your connection to the Hailey brothers.
CR: "K-Ci and JoJo and myself grew up in North Carolina together. We went to school together actually. That's where we met, in high school, and then we started singing together. K-Ci and JoJo was in a gospel group, well K had his own gospel group, so I started singing with them and then we were doing talent shows together and stuff like that. We traveled all over. We got really close. They are like my little brothers."
GFM: Talk about your beginning in the business. Wasn't your first album on Uptown? How did you get to Uptown? Was that through your connection to K-Ci and JoJo and Jodeci?
CR: "Uptown was my first solo album. I had signed to Tommy Boy a couple years prior to that. I was in a group called Undacova. The only thing we ever put out was this song called "Love Slave". It was on the New Jersey Drive Soundtrack. I think that was '96 when that came out. Biggie, Total, Outkast… a lot of us was on there. Heavy D was in the studio a lot when we were working on that album with the group called Undacova. Heav used to pop into our sessions. Then he called me out one day and he asked me was I interested in doing a solo deal, because he had just gotten that position up at Uptown Records after Andre Harrell. I wasn't ready to do that at that particular time because I was working with the group. But about six months later I decided to leave the group and I ran into Heav again in the studio. He told me he was sliding on into that position because they were talking about it early on and he signed me up at Uptown Records. That's where I started at. I did my first album there and then Uptown got swallowed up by Universal and it came out on Universal Records."
GFM: As an artist you create music, you put so much into it and you put it out, but you can never really be sure of what it will do… if it'll be successful or not. Tell us the story about "There Goes My Baby" and how it came back to bless you.
CR: "There goes my baby… I was signed to Tommy Boy at that particular time and Babyface was the executive producer of the album. That was gonna be my second album that was gonna come off of Tommy Boy. That was one of the songs that Babyface and I wrote. I ended up leaving Hollywood Records. They kinda slowed down on the project because Babyface was going through his divorce and it was really stretching out the recording process. They'd spent a lot of money and we hadn't finished the album and they were dragging along and dragging along so they just kinda shelved the album. I think about a year or so after that Greg, which was one of Babyface's producers, I think he played it for Charlie (Wilson). Charlie heard it and said he loved it. He knew right away that it was a hit record, which we all knew it, and you know what it did. Everybody knows what it did after that. When Charlie came out with the record, by me being a writer on the song (I had demo'd it, recorded it for my record and he basically did it just like I did it), he gave me a lot of credit when he was doing his interviews and talking about the record. It kinda of woke people up to my ability to write. So I got a lot of opportunities– a lot of shows just based on the fact that I was a writer on that particular song. And I got a lot of money too (laughs)."
GFM: Not to mention a little ASCAP award as well…
CR: "That's right, that's right… ASCAP Writer of the Year award. That's right."
GFM: Hearing you talk about your beginnings in the business, the theme or the main thing that I hear is that you had a lot of starts and stops with some of your projects due to what the labels were going though… being folded and things like that. Sitting here in 2014, what advice would you give the younger Calvin Richardson about being in this business?
CR: "Well it's a long road. The race is not always given to the swift as they say. It's given to the one that endures to the end. Success doesn't always come overnight so you've gotta be willing to put the work in. If it comes quick okay, that's a blessing. But you know I wouldn't go in it looking for it to happen that way. Obviously everybody wants to get in the business and just blow up and best case scenario that's just what happens. But, it's a lot of hard work. It's a lot of hard work. It's a lot of ups. It's a lot of downs. And you've gotta be in it to win it… really. That's no cliche. That's real talk. You've gotta be in it from the start to the finish. When doors close in your face, you've got to find another one to knock on. If that one doesn't open you've gotta start figuring out how to get on the other side of it. And I guess preparation… you've gotta understand growing and forever evolving into making yourself better and eventually becoming the Calvin Richardson you're really gonna be. Or whoever you are. Whoever you are as an artist you're gonna start at some point and you're going to end up being who you are. It's like an evolution because the music business kind of changes you and it molds you. When first get in it you really don't know who you are and how you're gonna end up. But, you've just gotta stay true to yourself and hopefully things will work out to your favor."
GFM: I don't know if you ever look at your music on YouTube and read the comments from people who click on your music and listen to your music, but a word that comes up is "underrated". How you feel about that word being associated with you. Do you find that's something positive… something that fuels you? Or is that something negative? How do you feel about being termed "underrated"?
CR: "I don't go back and read that stuff. Anything that I pretty much do I never really go back and watch it or go back look and see what people have to say about it. But, underrated… being underrated… that's just… to me… people saying I should be recognized on a grander level and I hear that all the time. People come up and say that. I don't know how I feel about that to be honest about it. I guess it's true. I guess it depends on the scale you rate a person on. It's like success. People have to define, 'what do you call successful?' I mean I've been in the game a long time and I think people just want the best for me and they just feel like I haven't gotten that recognition that I deserve. So you know it's cool… but then it's not cool to be so slept on… so passed over."
GFM: I think what the fans are trying to express is that perhaps you're not underrated, but you're "unsung". You haven't gotten the shine your talent deserves.
GFM: At the beginning of the interview, I asked why Jordan House was a good fit for you. You said you felt like Eric Benet knew who Calvin Richardson is. Who is Calvin Richardson?
CR: "I'm today's keeper of yesterday's soul music. I'm just a soulful guy. I understand what music is supposed to do for people. It's supposed to make you feel something. It's supposed to take you places that you don't physically have to go just by hearing it . They call me the "Prince of Soul". Somebody gave me that title a long time ago but I kinda held onto it. I came to find out later that another person they called the "Prince of Soul". (Do) you know who that was? Marvin Gaye. That's a beautiful thing. I've been compared to so many of those great, legendary artists back in the day. I embrace that. That's who I am. That's who I think music should be. I'm happy about that."
Look for Calvin Richardson's new project in September. Connect with Calvin:
On Twitter
On Facebook
On his website at www.iamcalvinrichardson.com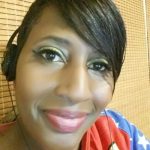 I ask questions of your some of your favorite artists.