Bluey of Incognito & Kelli Sae have teamed up to bring us "Brighter Than the Sun," in which 100% of the proceeds will benefit Rebuilding Together and Unicef UK. The single, which will be officially released on 2/19 is aimed towards supporting long-term disaster restoration efforts for victims of Hurricane Sandy and Typhoon Bopha.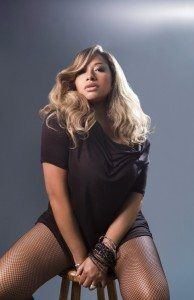 "When I heard news that Sandy was coming, like many others I didn't expect such a devastating disaster. Lives were lost. Families were completely destroyed. Businesses crumbled. Neighborhoods were destructed and need to be rebuilt. I felt completely helpless. All I could do was watch with my mouth open. I donated food and clothing, but still needed to do more," states Kelli Sae. "So, I decided to use my voice and made a call to my amazing friend Bluey and 'Brighter Than The Sun' was born."
Bluey Maunick penned the lyrics in "Brighter Than The Sun," to deliver on Sae's intent: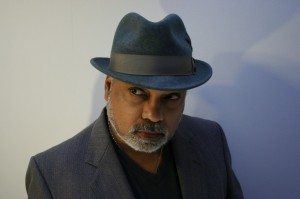 "Ain't no use in being down, turn it loose, let's turn this world around. I got you, baby you got me, we're made of stars brighter than the sun."

"We put our faith in what we know, and trust we will find a way." Within one hour of Sae's request, Bluey wrote the song in London. The next day, he recorded the music with Incognito, and completed it that week by adding Kelli's dynamic, soulful voice which lifted the song to another level. Bluey (who by the way has a new CD coming 3/26 "Leap Of Faith" on Shanachie) adds, "We have benefitted from the support of so many people from the shores of New Jersey, New York City, and the affected regions of America, and we have felt the love of the Filipino people over the years and when we played in Manila. This is the least that we could do. To quote Mother Teresa, "We can do no great things, only small things with great love."
"Brighter Than the Sun" on Amazon.