Check out the new single "Hats (Makes Me Wanna Holler)" from Incognito. "Hats" is from the upcoming new album Amplified Soul, on Shanachie Entertainment.
From the release: The enduring success of Incognito has been one of the great stories to emerge from the UK music scene over the past three decades. The pre-eminent funk/jazz/soul/dance outfit in the world, spearheaded by ground-breaking mastermind and UK groove-master Jean-Paul "Bluey" Maunick, marks a milestone and celebrates their 35th Anniversary with their 16th studio album Amplified Soul. Amplified Soul was recorded and mixed at the legendary Livingston Studio in North London. It is the same studio where The Buena Vista Social Club's eponymous multi-million selling debut was mixed and Björk's 1993 debut was also recorded. Incognito creates their own historical magic at the same studio with Amplified Soul. The album is an electrifying collection of virtually all original soul drenched, jazz infused funk anthems that are sure to stand the test of time.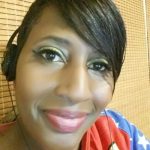 I have questions. Artists have answers.