While Brian Courtney Wilson's first CD, Just Love seemed to the lead listeners into the worship experience with tracks like "Already Here", "All I Need" and "Almighty God",  his new album So Proud is a collection of songs to encourage the listener in God.
Songs like "Closer", "Grab And Hold" and "He Still Cares" send clear messages of hope and inspiration over R&B-styled tracks, but there is never any uncertainty of the subject matter about which Wilson is singing. It's clear the songs are about God, which sometimes even on Gospel records, that clarity is not present.
Speaking of R&B, Wilson included on this CD, just as he did on the last, a song about his relationship with his wife. "One Day At Time" gives a glimpse of how Wilson might fare if he sang R&B—his raspy crooning suits that genre nicely (his voice is reminiscent of Alexander O'Neal's)—not that he is interested in that or needs to go in that direction.
Brian Courtney Wilson offers a solid sophomore album with So Proud. The album is well written, well produced and use of real instruments on the tracks is refreshing in a world full of computer-generated tracks. Musically, it is pleasing to the ear and substantive in content as well. One can tell that Wilson is upholding a personal standard with this music and it is much appreciated.
Favorite tracks: "Closer", "He Still Cares", "One Day At A Time", "Perfect"
Get So Proud at iTunes
Follow Brian Courtney Wilson on Twitter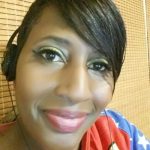 I have questions. Artists have answers.