Martian/Martin Luther brings a nice mix of funk, soul, rock, an '80s vibe and even some comedy with "The Facebook Song" ("Facebook killed my relationship.") on his new album,  Extraterrestrial Brother Vol. 1.
Even with the diversity of styles on Extraterrestrial Brother Vol. 1, you can tell that at his core, Martin Luther is FUNKY. And you know he's bonafide when he's got the Master of Funk, George Clinton on a track. Martin Luther is a little reminiscent of D'Angelo–if D'Angelo had showed us his rock flavor.
Check out the album here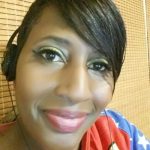 I have questions. Artists have answers.