The Allaboutgoodmusic Live!:  The Mixtape Vol. 1  is a cool mixture of international, indie, soul, funk and reggae from "across the pond" that is just right for creating that vibey lounge atmosphere. Download and enjoy!
2011 saw the re-launch of allaboutgoodmusic Live! – Manchester's leading event that provides a platform for the most talented emerging artists from across the city and the UK as a whole.
Download it for free via BandCamp and if you like what you hear, then share it with somebody else!
Source: allaboutgoodmusic.co.uk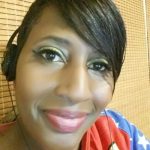 I have questions. Artists have answers.