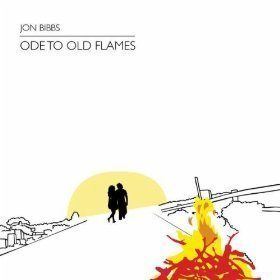 (Richmond, VA) – On May 29th, 2012 singer/songwriter Jon Bibbs released his new album entitled "Ode to Old Flames." The album is currently available on iTunes and Amazon. The compilation features appearances from Conya Doss, Alison Carney, Skillz and Derek 32zero. Jon Bibbs comes with a new sound, edgy R&B/Soul style for this album. This is a feel good music with a reminiscent feeling to when music had meaning. The first single is "Follow My Heart" featuring DC native Alison Carney.
Follow My Heart (w/ Alison Carney) by JonBibbs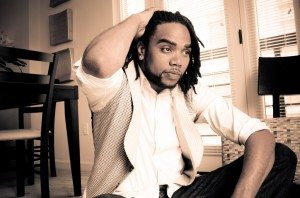 About Jon:
Jon Bibbs could be called a triple threat: he writes, sings and produces. But that only scratches the surface. Add accomplished musician, philanthropist, and educator to that list, and we still haven't fully defined what the multi-talented artist is capable of. His musical journey dates back to 1984, when at age 2 his mother enrolled him in piano classes at Virginia Commonwealth University where soon after he became widely known as a "musical prodigy." By age 12 he was performing alongside the critically acclaimed Richmond Philharmonic Orchestra. In 1999, Jon enrolled at Hampton University where he continued to nurture his growing musical talents. Over the next few years he made his vocal debut with True Story (2001) and Red: The Color of Love (2003). Both projects garnered the attention of industry giants, but it was Unbreakable (2005) that catapulted him as an underground soul music staple throughout the entire eastern region. Jon found himself recording and sharing the stage with notable names including Ledisi, Wiz Khalifa, Roy Ayers, John Legend, Snoop Dogg, SWV, Morris Day & The Time, Bilal, Eric Roberson, Raheem Devaughn, and the late Chuck Brown. In 2008, Jon landed a partnership deal with Kyte TV and launched JB Live – a unique social networking companion for this family, friends, collaborators and fans.

Ivan Orr is a multi-instrumentalist, composer, performer, and writer. A native of Charlottesville, Virginia Ivan was involved with the forming and nascent days of The Music Resource Center as its first Program Director. A graduate of Virginia Commonwealth University's Department of Music, Ivan currently resides in Richmond, VA where he maintains an active performance and production schedule while serving as the Music Editor for Grown Folks Music, a position he has held since 2010.