Detroit-based singer/songwriter K'Jon ("On The Ocean") is back with the new single "Will You Be There", from his forthcoming CD Moving On scheduled for release in April on Up & Up Records/Shanachie Entertainment. The song deals with the serious issues of depression and substance abuse and for a refreshing change, the video reflects the story line of the song and conveys the message even further. Remember when music videos did that–matched the song, told a story and had a purpose? Check it out.
Connect with K'Jon on Twitter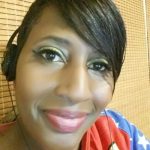 I have questions. Artists have answers.