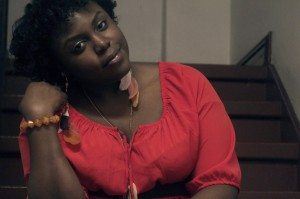 Somehow it never fails when one of the GFM team sends over a message to check out some great new music. This is definitely the case with the track "U & I" from *B~Free*, a 24 year old R&B/Neo-Soul singer from the Chicago area.
With a sound that is reminiscent of all that was beautiful, interesting and inspiring about 90's R&B, "U & I" will certainly captivate the lover of great melodic and harmonic content. For me, it feels good to listen to well-crafted music and the fact that an actual bridge is employed here, just puts more icing on the cake.
Make sure to checkout the debut album from *B~Free*, which contains "U & I" and seven other great tracks right here.