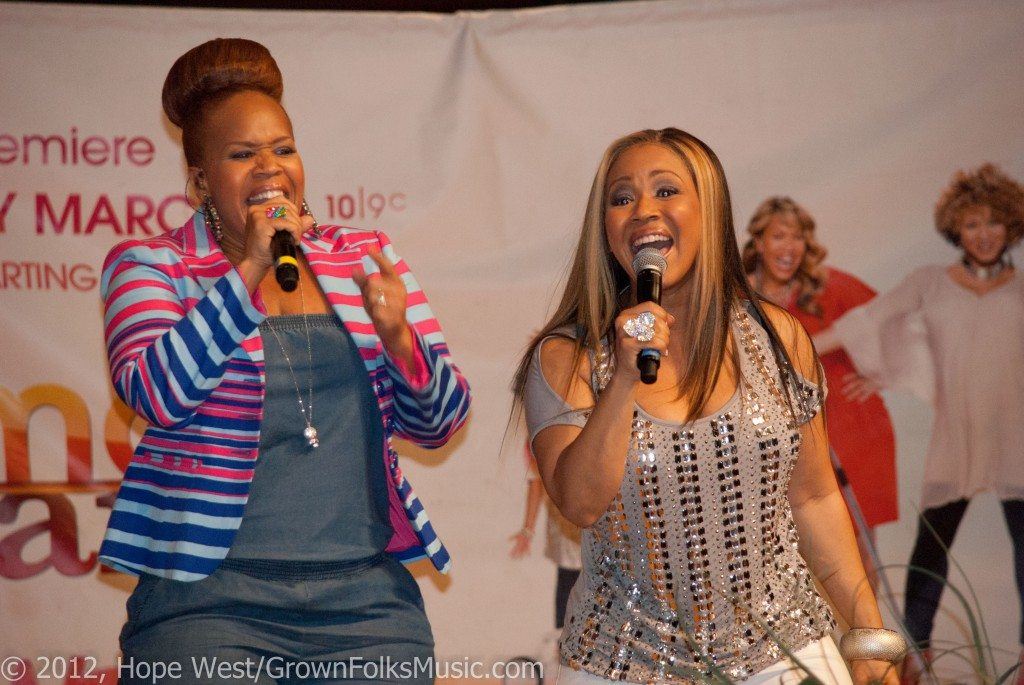 Normally when I'm invited to a house of worship, I'm usually greeted with a kind smile, an offering envelope and airport signaling to the first available pew seating. While I did get a gentle smile and pew seating assistance, the gathering was for a much different occasion. The Greater Travelers Rest Baptist Church hosted the premiere viewing of Mary Mary's new reality show on WE tv.
In watching the first episode, the sisters are given an opportunity to perform at Macy's Great Tree Lighting in Atlanta. With a rare opportunity of connecting with a new audience "outside the four walls", you would think the decision to perform would be a no brainer. However what happens when the performance falls on Thanksgiving with the possibility of missing their own families on a day of thanks? Will they choose the performance or decline for the sake of their family? Watch tonight, March 29th at 10pm/9pm C on WE tv to see their decision and see how they navigate through the ups and downs of balancing family and career yet still keep it together.
Also take a look at our pics from this premiere event!

Hope is a music enthusiast and continual student of photography. Also known to rock out a quiet church or elevator with her current ringtone, Tom & Jerry's Uncle Paco, "Crambone".