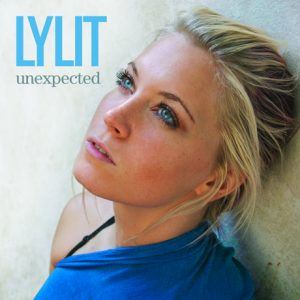 For music lovers who like a buffet of styles that meld together to create a very satisfying sonic meal Unexpected from Austrian-bred soul singer Lylit should definitely be on your next purchase list. This is the most indie-soul sounding offering I've heard from a major outlet in a while…
From the press release…
NYC- One Voice. One Light. One Sound. One Lylit.
This blond-haired, blue-eyed stunning singer/songwriter/multi-instrumentalist is making waves, splashing into the U.S with her warmth and genuine soulful vocal sensibilities.
Believe it!!!
Lylit's a singer/songwriter/producer/multi-instrumentalist.
Growing up in a musical family and honing her initial promise under a church steeple serving as the organist and founding and directing the first gospel choir ever heard in the hills of her Austrian countryside – twelve years old at the time and already a vet.
Just off a successful tour in UK and Amsterdam with labelmates Keith Sweat and Joe. Lylit is gearing up for a whirlwind future!
One listen to her Kedar Ent Group Debut 'Unexpected' EP and you know its genuine, genre-defying and inventive.
The EP will be available exclusively through iTunes on Oct 26th, seven purely contagious and undeniably catchy songs.
Get to know Lylit as she reveals the first of many layers with the debut single off of 'Unexpected' called "The Plan" and the magnificent full-length album due in March '11.
Kedar Ent. Presents Lylit EPK from Lylit on Vimeo.

Ivan Orr is a multi-instrumentalist, composer, performer, and writer. A native of Charlottesville, Virginia Ivan was involved with the forming and nascent days of The Music Resource Center as its first Program Director. A graduate of Virginia Commonwealth University's Department of Music, Ivan currently resides in Richmond, VA where he maintains an active performance and production schedule while serving as the Music Editor for Grown Folks Music, a position he has held since 2010.