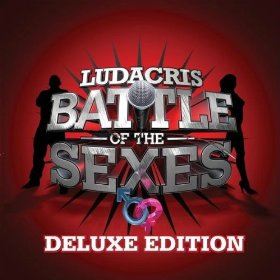 Ludacris returns with his new album, Battle Of The Sexes
in stores today. Ludacris is one of the most consistent and underrated MC's in my opinion and with this latest album, he gives you more of the creative wordplay that you've grown to love and expect.
The single "How Low" has been killin' across the country and is now followed up with "My Chick Bad" featuring the suddenly ubiquitous Nicki Minaj. Still not sure what to make of her yet, but she's the go-to chick for now, so you can't escape her.
Checkout the album and a live performance after the break.
Permalink