Anthony David performs live in the UK
Manchester – Friday May 25 at the Bla Bla Lounge,
Birmingham – Saturday May 26 at The Drum
London – Sunday May 27 at the Jazz Café
Soulgigs.com is extremely proud to bring UK music lovers Barack Obama's new favourite artist Anthony David. Having already had a consistent musical career since his debut days with 3Chords&TheTruth, Anthony David will satisfy any soul music lover at his three live shows.
Touring extensively since the release of his third studio album As Above, So Below, followed by his recent release #LocationLocationLocation, which features six tracks from his live EP, The Setup, three remixes from his last album – As Above, So Below, and three brand new tracks, Anthony David comes to the UK later this month due to popular demand and with sold out shows across the US, this Grammy Nominated Singer/Songwriter is quickly becoming an unstoppable force of musical nature.
Said to be 'ushering back the kind of masculine soul that men can identify with and that ladies can nestle up to', Anthony will be performing all his hits and favourites from previous albums showcasing his musical career to date. Anthony David added: "I'm so excited to be coming back to the UK perform for you guys. You show me so much love and support which is greatly appreciated. See you soon!"
To purchase tickets direct from Soulgigs.com, visit the website: www.soulgigs.com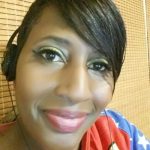 I have questions. Artists have answers.