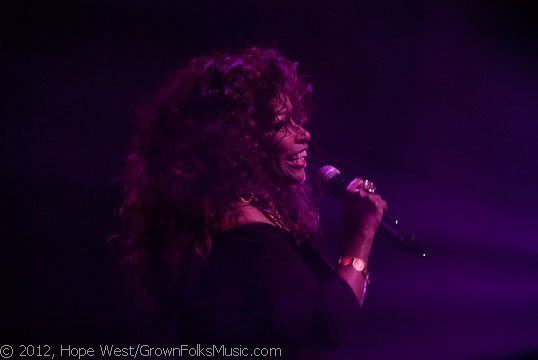 The Apollo Theater, one of the nation's greatest cultural treasures, announced the lineup for its seventh annual Spring Gala Benefit Concert, at which they will induct Lionel Richie and the late Etta James into the Apollo Legends Hall of Fame. Proceeds from the gala benefit, to be held on Monday, June 4, 2012, will go toward the non-profit Theater's education and community engagement programs.
In addition to performances honoring Richie and James, this year's program will include tributes to three musical icons that have passed this year. Ten-time GRAMMY® Winner Chaka Khan will perform a tribute to the late superstar Whitney Houston; Eddie Levert, in honor of Soul Train creator Don Cornelius; and Valerie Simpson for her husband and legendary songwriting partner Nick Ashford. The evening will be hosted by celebrated comedian and former host of Showtime at the Apollo, Sinbad, with American Idol's Ray Chew serving as musical director.
Tickets for the 2012 Spring Gala and after-party are now on sale. To purchase benefit tickets to the event or to make a donation to the Apollo Theater, call 212-531-5347. To purchase show-only tickets, visit www.apollotheater.org.

Hope is a music enthusiast and continual student of photography. Also known to rock out a quiet church or elevator with her current ringtone, Tom & Jerry's Uncle Paco, "Crambone".