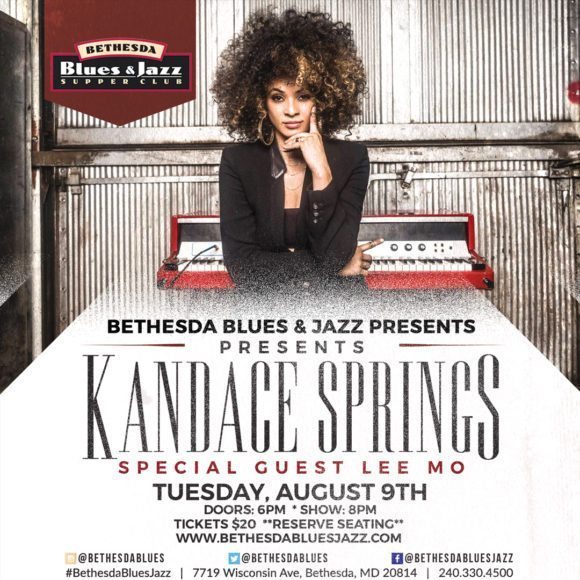 DMV #Growns make sure that you are in the place next Tuesday August 9th when it all goes down at Bethesda Blues & Jazz! We are sure that you will be in for a real treat when Nashville-based singer, songwriter and pianist Kandace Springs hits the stageon tour to support her sparkling full-length Blue Note Records debut, Soul Eyes. The musicality of Kandace Springs has been described as "the ability to assimilate multiple musical touchstones and still come off sounding remarkably fresh and unburdened by the past." Influenced by some of the great artists of 20th and 21st century such as Billie Holiday, Ella Fitzgerald, Nina Simone, Roberta Flack and Norah Jones, Kandace has been able to distill those influencers into a sound uniquely her own.
Joining Kandace on the show will be another GFM fave Lee Mo who we featured her fantastic cut "Don't Have A Reason" right here on GFM!

Ivan Orr is a multi-instrumentalist, composer, performer, and writer. A native of Charlottesville, Virginia Ivan was involved with the forming and nascent days of The Music Resource Center as its first Program Director. A graduate of Virginia Commonwealth University's Department of Music, Ivan currently resides in Richmond, VA where he maintains an active performance and production schedule while serving as the Music Editor for Grown Folks Music, a position he has held since 2010.