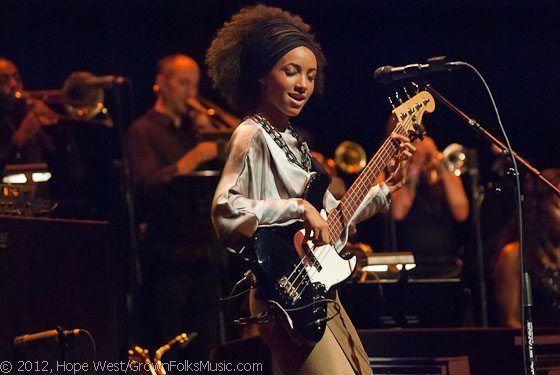 When you think of jazz, you may very well ponder on the syncopated rhythm of Thelonius Monk or the elegance of Duke Ellington. However, you would be highly remised not to mention the grace of Ella Fitzgerald, Sarah Vaughn or Billie Holiday in the very same sentence. On October 19th, JAZZ  ROOTS: A Larry Rosen Jazz Series presented the Ladies of Jazz, a celebration of the present generation of female jazz artists with Terri Lyne Carrington and Esperanza Spalding at the Cobb Energy Performing Arts Centre. Now I could tell you how Terri killed it on the drums, how Esperanza ripped the stage and even about her "Black Gold" duet with soul artist, Algebra Blessett as a special guest. However, we know you and we know pictures are worth a thousand words. So on that note, here are the highlighting photos from that great show!
[flagallery gid=4 name=Gallery]

Hope is a music enthusiast and continual student of photography. Also known to rock out a quiet church or elevator with her current ringtone, Tom & Jerry's Uncle Paco, "Crambone".