#Growns we wanted to give you a double dose of some audio goodness from the First Lady Of Smooth Jazz Gail Jhonson who is gifting us with Jazz In Pink! Jhonson states that Jazz In Pink! is as a way to address her concern that women are under represented on the jazz scene; particularly as instrumentalists. Last month marked the 12th anniversary of Jazz In Pink! which Gail founded along with flautist Althea Rene and promoter Kyna Hubbard. "We've had well over 50 women grace the stage with us, as artists and side musicians." states Jhonson.
Today your double dose features a song for the season "What We All Need For Christmas" which puts you in not only in the mood for merriment but more importantly the sound soothes. This listener feels like Gail Jhonson was intuitive in her approach to this composition in the sense that at this moment in time comfort could possibly be the greatest gift of all. On "Joy! Joy!" feat.Kim Waters(below) we find Jazz In Pink! in full sunshine and a warm breeze mode. "Joy! Joy!" is not only a lovely day song it's like a holiday unto itself.
"Joy! Joy!" is part of Joy! the highly anticipated debut on Shanachie Entertainment from Jazz In Pink that dropped late last month. The album set features performances By labelmates & special guests Kim Waters, Marion Meadows & Paul Jackson Jr. The ten song set is equally at home on the ride out or the stay in. This is music that is thoughtfully, passionately and skillfully written, played and presented. Joy! from Jazz In Pink! Out now!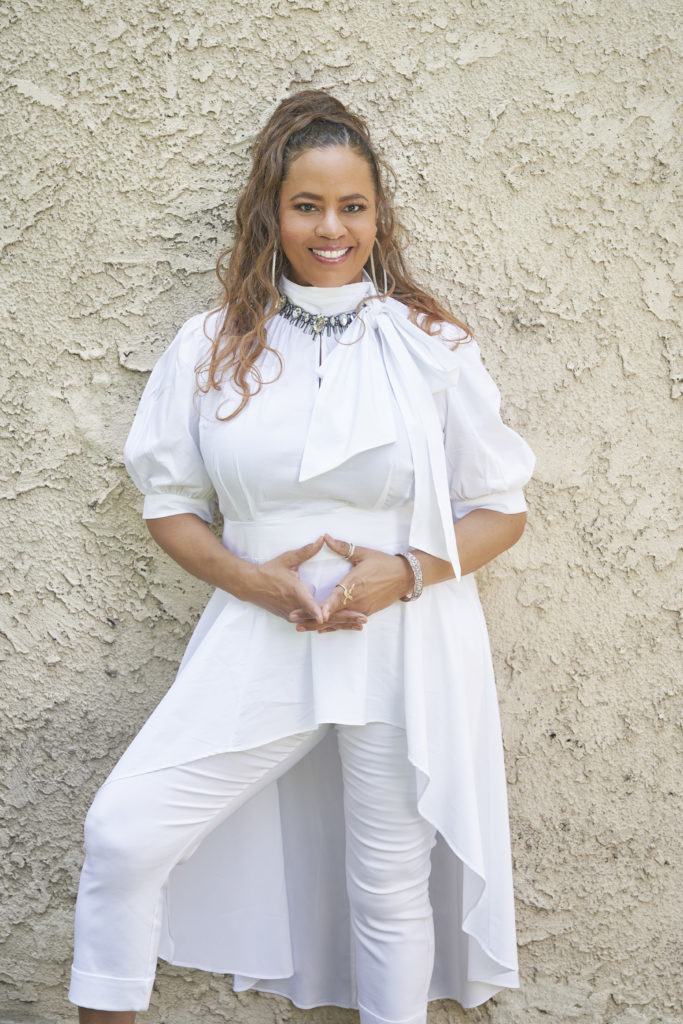 About Gail Jhonson
"Music has healing power, it can change your mood, put a smile on your face, or render up a dance move," exclaims keyboardist and Jazz In Pink founder, Gail Jhonson. Hailing from the City Of Brotherly Love, Jhonson adds to Philadelphia's legacy of pioneering music luminaries. "I am proud to be a part of the Philly sound. When I was growing up, you couldn't walk too far before you heard a band or some instruments practicing," recalls Gail, affectionately dubbed the First Lady Of Smooth Jazz. "I share the same love of orchestral instruments, horn sections, vocal groups and rhythm sections, that was made famous by TSOP, Bell, Huff, Harris, Creed, Wanzel and The Uptown Theatre Orchestra….oh such a long list of my composition heroes!" With this rich tradition being a part of Gail Jhonson's undeniable musical DNA, it is no surprise that she was driven to perform professionally by the young age of 14. Jhonson has been the Music Director for Grammy winning guitarist Norman Brown for over two decades. "I resonate with Norman's music and his full expression on stage is stellar…He trusts me with the flow of his show, and knows that the best I have to offer is always there," shares the now Los Angeles based pianist. A musician's musician, whose musical arsenal draws from the worlds of straight-ahead Jazz, R&B, Funk and Gospel, Jhonson has held down the piano chair for a wide cross-section of artists from Bobby Womack, Janet Jackson, Pink and Morris Day to Sheila E., Ray Parker Jr., Peabo Bryron and Patti Austin, among others.
Ivan Orr is a multi-instrumentalist, composer, performer, and writer. A native of Charlottesville, Virginia Ivan was involved with the forming and nascent days of The Music Resource Center as its first Program Director. A graduate of Virginia Commonwealth University's Department of Music, Ivan currently resides in Richmond, VA where he maintains an active performance and production schedule while serving as the Music Editor for Grown Folks Music, a position he has held since 2010.