Our friends over at YouKnowIGotSoul caught up with J. Holiday after a recent show at B.B. King's and talked  to him about the new single, new album, the frustrations of label  situations not working out, topping the success of "Bed", and what he  remembers most about his debut. Check out the video interview.
J. Holiday instantly became a household name a few years back after the historical success of his smash "Bed". However, further accolades  didn't come easy in the coming years as he found himself released from his deal with Capitol, signing with Def Jam, only to be released again  shortly after. Following the trend of how many other r&b artists have found success in recent years, rather than wait for a major label to come calling, he plans to put out his third album independently. He recently made a triumphant return with the new single "Sign My Name" with plans for a full album release later this year.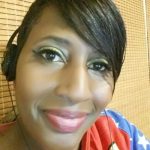 I have questions. Artists have answers.