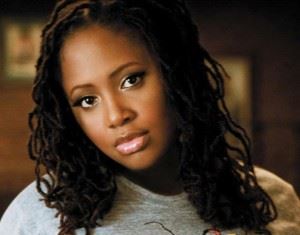 I've never had the pleasure of meeting Ms. Hathaway in person but almost a decade ago she was kind enough to autograph her debut CD which I received as a gift for my birthday.
Today, in some small way I would like to return the favor…in a sense. Above all else I'd like to personally wish you the happiest of birthdays today and many, many more.
A Birthday Tribute to Lalah Hathaway-Ivan Orr
I knew that it was Somethin' special about that voice I heard on the radio that day not so long ago…
Heaven Knows that it was a sound that was both unique and familiar all at once. Priceless.
My psyche bid Baby Don't Cry but I still question what is the proper reaction when presented with an instrument so beautiful?
My reaction to that voice most often is a Smile, first note to last, that will never change.
U-Godit Gowin On Lalah without question.

I'm Coming Back ad-infinitum to the sound that unquestionably is ordained by the almighty.
Never a dull moment when I choose to Stay Home Tonight as long as Lalah's music is playing.
As a younger man your sound convicted me, and I realized that I Gotta Move On from the sophmoric muses that dominated the musical landscape then… I haven't looked back.
I don't write this out of a sense of being Sentimental. I write this because you have and always will represent music.
I hope that it is Obvious that there are millions of us who love Lalah's Music and we would like to thank you for sharing your gifts with us.
Have a great day!