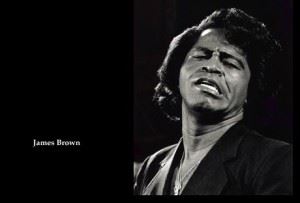 Yesterday would have been the 76th birthday of James Brown. We celebrate his life, legacy and music. R.I.P.
Ride remembers the Godfather of Soul
Story Published: May 3, 2009 at 11:05 PM EDT
Story Updated: May 3, 2009 at 9:01 PM EDT
AUGUSTA, Ga. – More than one hundred motorcycle riders drove through Augusta Sunday with their bikes roaring, all to remember one of Augusta's legendary figures.
With their loud machines, tattoos and sometimes intimidating personalities, bikers don't always get the best reputations, but the riders of the James Brown Memorial Ride were out for a good cause—remembering the Godfather of Soul and raising money for his charities.
"We just basically came out to celebrate the life and legacy of the Godfather of Soul," said Don Browning, one of the event's organizers and a rider.
"It's a fun way to remember him [and there's] nothing like riding," said a rider who goes by the name, Black Kat.
Escorted by police, bikers road to James Brown's statue in Downtown Augusta and raised money for Brown's charities like his famous Christmas toy giveaway.
Continue reading this article.
Source
You might also like: