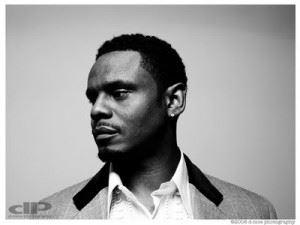 Even if you are in the least bit familiar with R&B or hip hop you'll know disappearing isn't an unusual thing if you are or once were signed to Bad Boy Records (I'm just stating the facts, people). Sean "P.Diddy" Combs was known for signing great talent, it just seemed like the ink on the contract wasn't even dry before fans were putting out APB's on the artist. i.e. Carl Thomas. How could you forget about that song "Emotional"? The illusion video is as clear as day in my head; all that wind, the clouds in the background and those flowy clothes not to mention Stacy Dash's guest appearance. "It was all a dream" (In my Biggie Smalls voice).
Carl Thomas stepped on the scene around 1999 with his memorable singles "I wish" and "Summer Rain" off his debut album "Emotional". That album was so hot I couldn't even get mad at the person who stole it from me. I'm just glad they knew what good music was. I don't recall any other releases off that album but 5 years later (2004), his sophomore project "Let's talk about it" was released. The reviews and fans seemed to have favored that cd as well but unfortunately it didn't get much airtime.

After the passing of his step-brother, Mr. Thomas took time off from the music scene but later returned in 2007 with a third album entitled "So much better" which happened to top the Billboard charts at #25. The album featured acts like Dave Hollister, Lalah Hathaway, Brandy and production from Mike City and Bryan Michael Cox. No longer a Bad Boy and signed to a new label, Carl Thomas still managed to make success with a Grammy nomination in 2006 for a soundtrack release off Tyler Perry's Madea's Family Reunion entitled "Everyday" along with Chaka Khan, Yolanda Adams and the late, great Gerald Levert. Since then I haven't heard from CT. Like I said in the beginning, it's not really a mystery after signing to…Anyway, GFM wants to know, where are you? You are missed.
If you got the info, then let us know!
contact[at]grownfolksmusic[dot]com
KayBee (ItiZwutiTizZ)