Ledisi is nominated for an outstanding three Grammys this year; Best R&B Performance and Best R&B Song for the single "Pieces Of Me", and Best R&B Album for the album Pieces Of Me.
And to think that at one time she seriously considered leaving the music industry because she was unsure of where she fit in.  
It's a good thing she didn't leave because in 2007 she joined the Verve music label and released her third album Lost & Found. The album earned Ledisi her first two Grammy nominations and she's been getting the Grammy nod ever since. Ledisi's 2009 album Turn Me Loose earned her two more Grammy nominations. So, combined with this year's nominations, Ledisi has a total of seven Grammy nominations under her belt.
Look at what happens when you just hang on and "do you". To find out if Ledisi wins, tune in to the Grammy Awards on February 12 at 8/7c on CBS.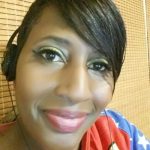 I have questions. Artists have answers.