R. Kelly is nominated for two Grammy Awards this year– Best Traditional R&B Performance for "Radio Message" and Best R&B Album for Love Letter.
R. Kelly is one of the biggest artists in R&B. Now a veteran; he came onto the scene with the group Public Announcement in 1992 and released his first solo album 12 Play in 1993. Since that time he has been a beast. R. Kelly has released 10 studio albums. He has sold 35 million albums in the United States– 50 million albums worldwide– and 15 million singles. The Recording Industry Association of America (RIAA) recognizes him as one of the best-selling artists in the United States and Billboard named R. Kelly the most successful R&B artist of the last 25 years.
In addition to his solo work, R. Kelly is also well known for his collaboration with and writing and production for other artists such as Aaliyah, Toni Braxton, Charlie Wilson, The Isley Brothers and Michael Jackson to name a few. He is also very well known for his remixes.
R. Kelly received his first two Grammy nominations in 1995 for writing, producing and composing "You Are Not Alone" for Michael Jackson. In 1997, he won three Grammy Awards for "I Believe I Can Fly"–the biggest hit of R. Kelly's career. To find out if he will win this year, tune in to the Grammy Awards on February 12 at 8/7c on CBS.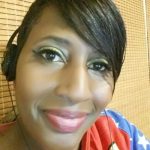 I have questions. Artists have answers.