Charlie Wilson, affectionately known as "Uncle Charlie", has two 2012 Grammy nominations for Best R&B Song and Best R&B Performance for his hit song "You Are", from his latest CD Just Charlie; a song on which is wife is also a co-writer. "You Are" held the #1 position on the Billboard Adult Contemporary chart for 13 weeks.
Charlie Wilson's music goes back to the '80s when he and his brothers Ronnie and Robert put out funkalicious jams such as "Outstanding", "You Dropped A Bomb On Me" and others as The Gap Band.  His influence can be heard in the vocal stylings of R. Kelly and Aaron Hall. Although drug and alcohol drug addiction almost overcame him after the band broke up, Wilson has reemerged and triumphed as a revered artist who is sought after by Hip-Hop and R&B artists to collaborate on their music; thus introducing him to a new generation of fans.  "Uncle Charlie" is truly the comeback kid– he was also nominated for two Grammys in 2010. To find out if he will win this year, tune in to the Grammy Awards February 12 at 8/7c on CBS.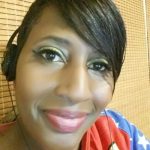 I have questions. Artists have answers.