Betty Wright and The Roots are nominated for a Grammy this year for Best Traditional R&B Performance for "Surrender", from her album Betty Wright: The Movie; credited to Betty Wright and The Roots and co-produced by Questlove. No stranger to the Grammy Awards, Ms. Wright won a Grammy for Best R&B Song in the early '70s and has been nominated, including this year's nomination, three times since. An R&B legend–Ms. Wright had a gold record with "Clean Up Woman" by the time she was 18. In 1988 she made history by becoming the first black female to have a gold album on her own record label. Ms. Wright is a mentor to younger artists, a vocal coach and a vocal producer for such artists as Gloria Estefan, Jennifer Lopez and Joss Stone.
The Roots is one of the best groups to ever do it, with an excellent blend of hip-hop and musicianship. The group is ten albums deep and going strong. And, who could ever forget the truth-telling, eye-opening video for the single "What They Do" in the '90s. Including this year's Grammy nomination for "Surrender" with Betty Wright, the group have been nominated for a total of 12 Grammy Awards and has won four. The Roots is currently the house band for the television show Late Night With Jimmy Fallon.
To find out if Betty Wright and The Roots will win, tune in to the Grammy Awards February 12 at 8/7c on CBS.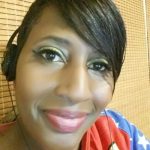 I have questions. Artists have answers.