It's hard to believe there was a time when videos didn't just feature half-naked women and expensive cars, but made a connection with viewers. Whether the video was dramatic, comedic, educational, political, or just plain entertaining with great dancing or special effects–it made an impression. As great as the song was there was also something special about the video. These days with this throwaway music comes forgettable videos. Not so with Nakia Henry's video for "Transition Remix". The song has a message of self-love and healing, which are not new topics in neo-soul music, but Nakia found a great, metaphoric way to tell the story. No bells or whistles; yet the message is loud and clear… and memorable. Directed by Vineet Verma. Check it out.
Download "Transition Remix" on iTunes
Check out the meaning behind the T-shirt Nakia wears in video here
Connect with Nakia here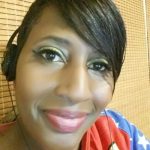 I have questions. Artists have answers.