GFM recently had the pleasure of talking with first family of soul and all around cool people, Kindred The Family Soul. Listen as Aja and Fatin talk about how they stay true to their artistic vision, their web series, Six Is It, other artists they especially enjoy and of course their new album, Love Has No Recession, due out on July 26. Check out the wonderful scenario that unfolds in their video for the new single "Magic Happen", directed by Matthew Cherry. Hope you enjoy!
To pre-order Love Has No Recession go here.
Kindred The Family Soul Interview by GrownFolksMusic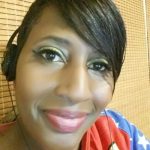 I have questions. Artists have answers.