Singer, songwriter, pianist and producer Jaiden has been making a name for himself in the industry as a background vocalist on tour for Alicia Keys, Lauryn Hill, Jay-Z, John Legend, Chris Brown and other artists. But, when the legendary Quincy Jones dubbed Jaiden "The Cure", after he performed for Mr. Jones at his home, well that's a moniker that is priceless and invaluable.
Jaiden "The Cure" is currently featured on BET Music Matters, where he talks about his music and cites D'Angelo, Prince, R. Kelly and Sarah Vaughan as influences. Jaiden debuted the video for his new single, "Ain't Enough" on 106 & Park, and just released a new 15-track mixtape: Shades Of Grey: The Cure Suite II The first track, "Illusion", is lyrically and melodically refreshing.
Look for Jaiden "The Cure" as he is working on his album as well as projects with Diggy Simmons and Jill Scott. Perhaps Quincy Jones, like so many music lovers, is so unimpressed with the artists of today and so impressed with Jaiden that he feels he is "The Cure" for what is sorely missing in music: talent. Jaiden has the songwriting ability and certainly the vocal chops. Hopefully he will live up to his name and not only remedy the ills of today's music scene; but change the landscape entirely.
KKC
Download the Shades of Grey: The Cure Suite II mixtape and the single, "Ain't Enough"
Discover Jaiden "The Cure"
on Myspace: www.myspace.com/jaideniii
on Twitter: @Jaidenthecure
on You Tube: www.youtube.com/curemetv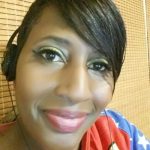 I have questions. Artists have answers.