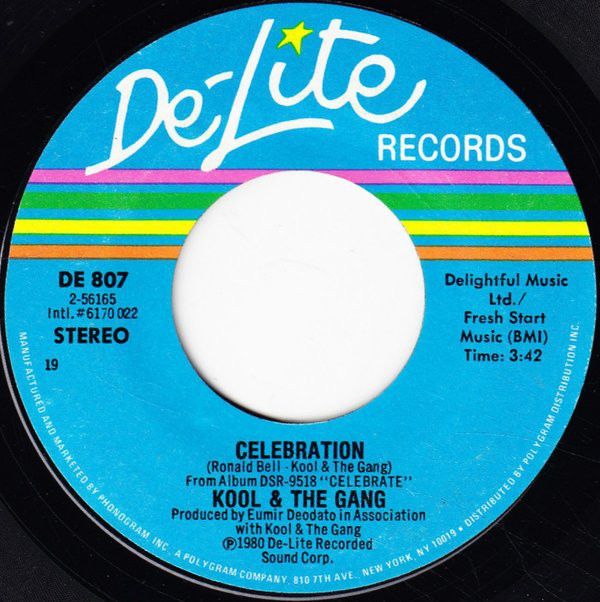 Grown Folks Music had the honor of speaking with R&B and funk legend Robert "Kool" Bell. This year Kool & the Gang's classic hit "Celebration" is turning 40, and it remains an international anthem that has brought millions together, regardless of race, ethnicity, gender or beliefs.
"Celebration" became an American theme song– from sporting events to constant play in conjunction with the release of U.S. hostages from Iran in early 1981. Shortly after that event, the song went to the number one spot on Billboard's Hot 100 Pop Singles Chart for two consecutive weeks.
Since 1964, Robert Bell and Kool & the Gang have made their mark on the music scene with a sound that has combined mixed jazz with funk, soul and pop.  Now, the co-founder & bandleader of the Grammy Award-winning legendary group, in partnership with the France-based House of Berthelot – makers of fine champagne is celebrating the creation of a fine "Kool" vintage, Le Kool Champagne.
Kool talked with us about "Celebration", how Kool & the Gang came to be and his new venture in the fine beverage world. Read below and enjoy.
"A Celebration to Last Throughout the Years"
GFM: This year [2020] marks the 40th anniversary of the song "Celebration". The song went #1 and top 40 in 11 countries around the world. The song is synonymous with celebrations– sporting events, weddings– you name it. Were you, or are you surprised at the way the song became so intertwined with American culture?
Robert "Kool" Bell: Yes. We were surprised. We're very thankful that the song did what it has done for 40 years. The song was created after "Ladies Night". We had won two American Music Awards after Ladies Night and we were inspired by that to write the song "Celebration".
GFM: I read that you wanted to make an anthem, and you certainly did that with the song. But, if you could take us back to the crafting of the song… particularly the sound… especially coming out of the disco era. What was the creative process around making the record.
Robert "Kool" Bell: Actually, my brother [Ronald Bell] was the key writer of the song. Like I said, it was from the energy of "Ladies Night" and the fact that we were celebrating and that we had just added James "JT" Taylor to the group. We didn't have a lead singer before. This was the first song– "Ladies Night"– with the lead singer. From that my brother said, 'I have an idea for this song [called] "Celebration".
The vamp out of the song "Ladies Night" is, "Come on let's celebrate. This is your night [your night]. This is your night. Let's celebrate." [He said,] I want to take that song… that last line… and I want to make a song out of it called "Celebration". So, he had the music track, and it had that kind of like down-home feeling when we listened to it. Then, we all worked together on the lyrics and then the little "yahoo" thing had that little country vibe to it. With all of that we still didn't know how strong that song was going to become.
The Jazziacs/Kool & the Flames
GFM: While "Celebration" is turning 40, Kool & the Gang as a the band has been around much longer than that. In fact, "Celebration" appears on your 12th album. Tell us the story of how you became Robert "Kool" and how the band about.
Robert "Kool" Bell: The group started in 1964. At that time we called ourselves The Jazziacs. That was for the love of jazz. We were listening to John Coltrane, Freddie Hubbard , Miles Davis, Ron Carter– the great jazz artists. Then we got involved with the organization called Soul Town. It was called the Soul Town Revue. We became the backup band for the Soul Town Revue and they called us the Soul Town Band.
The Soul Town Revue was trying to be like Motown. We would have to back up about 15 singers when we did the shows with the Soul Town Revue as the Soul Town  Band. We would have to learn all those songs which were Motown songs. This was back in Jersey City. We were with the organization for a year and we decided to move on. We were working in a club in Newark, New Jersey. One of the emcees came up with an idea. He had a block of ice that had "Cool and the Flame" carved in ice and he had under there a flame. It was like a melting concept.  So, we became Kool and the Flames.
We were thinking about what to call ourselves. But, at that time you had James Brown and the Famous Flames. We didn't want to have any problems with "The Godfather", so we said, 'Well, why don't we just change it to Kool and the Gang? It has a street sound. It has elements of jazz [and] elements of funk.' We became Kool & the Gang in 1968 and in 1969 our first record came out as Kool & the Gang.
Last year, in 2019, we were celebrating 50 years. Now we're doing 50 and more, because now this is 2020 and of course we've got "Celebration" at 40.
"Celebration" in Space
GFM: While "Celebration" is probably the most recognizable around the world it certainly isn't Kool & the Gang's only hit. Your songs have been sampled and used in, video games, movies and television. The question is probably where haven't Your  songs been used. What's been the most surprising  way that you've seen  the song "Celebration" or any of your songs used? What been the most surprising way or maybe even your favorite place or way that you've seen your songs used?
Robert "Kool" Bell: "Celebration" has been used for quite a few different events as you know.  Super Bowls, World Series, birthdays, bar mitzvahs… a lot of different uses. One that was most surprising was when they played "Celebration" in the space station. The astronauts got up they were floating around and "Celebration" was playing. Now that was most surprising.
Le Kool Champagne
GFM: You've created a legacy with your music. Now, you're expanding your brand with a champagne. Tell us about Le Kool Champagne and how that business venture came about.
Robert "Kool" Bell: I had been drinking champagne off and on for years. We play Europe a lot. We have a big fan base in France. I came up with this idea of coming up with my own champagne and calling it Le Kool. L-E- K-O-O-L.  Being that I was in France I met the Berthelot family which is one of the families in champagne country. The area is called Champagne and it's also called Reims. That's where they make Dom Perignon, Cristal, Moet & Chandon and Berloque.  I said, 'Well this is the time for me to come up with this concept.' So, I met with the Berthelot people and we became partners and they started to develop a champagne called Le Kool Champagne.
They also told me that this particular area where these grapes were being grown is where they have their grand cru [champagne]. I drank champagne but I didn't know all the different [types]. I just drank champagne. I didn't know whether it was a brut or a le blanc or whatever [laughs]. They said, 'Well this is a grand cru.' We did the deal away [outside the United States] for a while and started working on it and we're coming out this year here in America– Le Kool Champagne.
Find out more about Le Kool Champagne here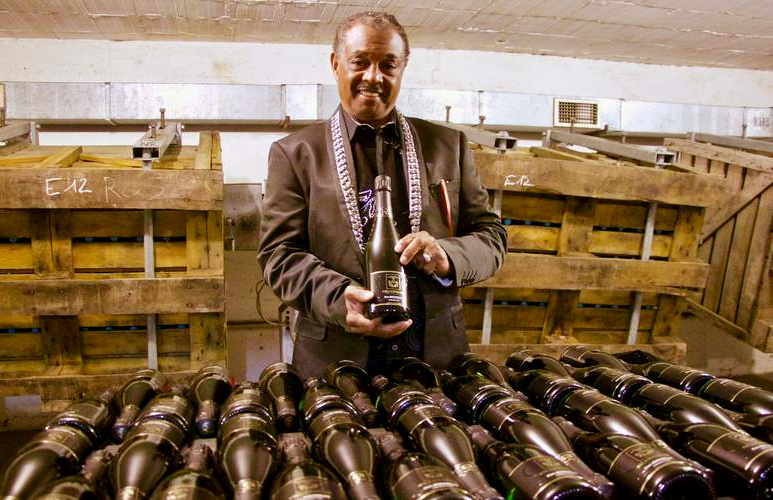 GFM: When you first started in music did you ever imagine that you would be expanding your brand in a way that wasn't about music… making champagne… and in a way that these artists are doing so commonly now?
Robert "Kool" Bell: That's what a lot of artists are doing. Especially in the wine business. I see a lot of artists and ball players coming out with their own wine. Champagne is owned by the French. So, you can't call it champagne unless it comes from the champagne territory. Now you have sparkling wine, Prosecco and bubbling wine and that… but that's not champagne.
Coming up, it was about the music and wanting to be successful in what we were doing. Like I said, backing up these groups and coming up with the name Kool & the Gang. Working through the '70s, we were able to come up with a couple of big hits in the '70s like "Hollywood Swinging" and "Jungle Boogie" and "Funky Stuff".
The other surprise was "Summer Madness". "Summer Madness" became a very big record for us. It was in the first movie of the Rocky movies. Then, there was "Open Sesame". "Open Sesame" was a part of Saturday Night Fever, which was a huge record before Michael [Jackson] came with Thriller and knocked us out of the box [laughs]. That's when we had to go get a singer. We came up with James JT Taylor and we came up with "Ladies Night". Then of course, "Ladies Night", "Celebration", Cherish," "Get Down On it" "Fresh", "Emergency" and on and on.
Rock and Roll Hall of Fame
GFM: You've done so much in music. You just ran down so much that you've accomplished. It blew my mind when I found out that you are NOT in the Rock and Roll Hall of Fame. Would induction in the hall of fame be the cherry on top for you?
Robert "Kool" Bell: I would think so. As a matter of fact I was born in Youngstown, Ohio. The group started in 1964 in Jersey City. But yes, we're waiting. We have received quite a few [awards]… Soul Train Awards, Songwriters Awards, New Jersey Awards… I guess one day the Rock and Roll Hall of Fame will come.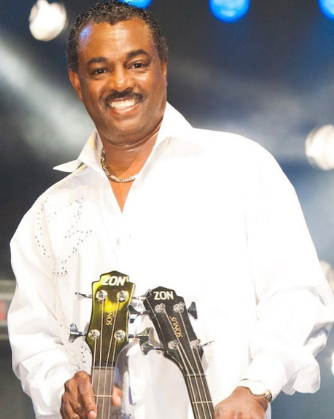 Grown Folks Music
GFM: What is your definition of Grown Folks Music?
Robert "Kool" Bell: I would say the definition is people who were brought up through the '60s, '70s and the '80s and of course all the way up until today. That was grown folks music. We used to listen to James Brown a lot, Marvin Gaye, The Temptations. The grooves [and] the lyrics meant something– "Since I Lost My Baby", "Beauty's Only Skin Deep." That's grown folks music. Marvin Gaye– with the songs and the hits that he had– to me that's grown folks music.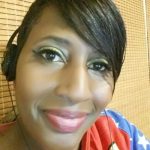 I ask questions of your some of your favorite artists.