Newcomer David Lyn is the younger brother of Grammy award-winning producer IzyBeats (Koffee, Jorja Smith, Lila Iké). He just released his debut single "Can't Breathe," produced by Neri Beats, off his upcoming EP set to drop this summer.
"Can't Breathe"– the song and the video, addresses the social and political issues that seem to have moved to the forefront this year. *Warning– the video is graphic.*
Lyn spoke with us about using his platform and artistry in this conscientious way ["Can't Breathe" is part of a short film featuring singles and videos that tell an important story.] and the Miami native spoke about having the support and guidance of a hometown hero and legend– the late Betty Wright. Read below.
Can't Breathe
GFM: You have a new single called "Can't Breathe" and it addresses the police brutality and the social unrest that we've seen going on currently in this country. Is that song and video content that you originally planned for your EP? Or, just based on what has transpired you felt you had to address it in your artistry?
DL: Definitely, you know, with everything that happened with George Floyd as well as so many others… but that one was kind of the needle on the haystack for me.  I was just… I guess really upset. I was very emotional about it. There was a couple of weeks that it was just bothering me and you know, as artists, we use music as a therapeutic thing. You know, something that helps us to express ourselves when we feel these ways.
So, you know, I just felt like I had to give my perspective and just really show how we feel. Just for them to see the black man as a human and see how we really feel when we're putting these situations. So yeah, it did… as far as recent things going on and things that have been happening… it definitely inspired the song. It wasn't originally going to go on my project, but after seeing everything that's been going on, you know, it was just real emotional feelings and I just felt like I needed to say something and contribute to the movement because I see so many people that's out here doing so much and it's just inspiring me as well.
Addressing Issues through Art
GFM: Do you think as an artist that this is what you think that other artists… rappers… singers… should be doing? You know, we've had socially conscious music always, and we've had a period with groups like Public Enemy, of course, where rap was very socially conscious. Do you feel like this is something that all artists should should be addressing right now?
DL: Definitely. I mean, that would be a dream come through to see every artist addressing it. We need every person to be addressing this issue– artist or not. But yes, if every artist could address it– that'd be great.
But, I feel like every artist tells a different story, you know what I'm saying? Sometimes a lot of people will go hard on the rappers who rap about moving drugs and rap about experiences they have when they have to pop somebody… whether that be killing or whatever… but, they're also showing a reflection of what they're seeing every day in their environments and giving an inside look and saying, 'This is what we go through.'
Sometimes when it comes to, you know, artistry, it can be ugly sometimes. And the things that they're talking about might not be what people [like] and they'll say, 'Oh, you promoting violence, and you're promoting this.' They're [the artists are] looking and saying, 'Nah, this is just what I see every day. This is just what's normal to me and that's what I live. Maybe it's not to you, but in my life that's what I see. And I'm just trying to open your eyes to see that as well.'
So, I feel like yes, I would love a world where every artist would comment on this and do, but you know, everybody's on different journeys. They're going to be expressing themselves in different ways on different things. But, I feel like there are more artists today. More artists today are starting to step up now due to the recent events, I'm happy to see that a lot of artists are being inspired to do more.
Debut EP
GFM: What is the direction you have planned for the rest of your upcoming debut EP? What is the flavor?
DL: For the rest of the EP, the music will be a little slower than what I'm used to putting out. A lot of these records are going to be very a very heartfelt record.  I would say for this EP,I'm just going for a very heartfelt and original sound.
It'll be very emotional. I'll say that. Just like the same feel "Can't Breathe" gave. My next single is probably going to be giving that same feeling. We're going to kind of keep this vibe going and we're also working on a short film that we're going to be putting out.
GFM: Talk about that. Talk about the short film.
DL: The song that I'll be putting out next is called "Wrong People", and we're going to be putting out a short film, because all my videos are going to actually tie in with each other.  It's actually going to be a long story. So, it's going to kind of show you how I ended up where I was at in "Can't Breathe".  I'm working on it with the director Charles Lee. He's the same one who directed the "Can't Breathe" video. We're working on that now. I'm really excited about it.
Grown Folks Music
GFM: What is your definition of grown folks music?
DL: My definition of grown folks music is I would say music with a message– that's my definition of grown folks music.
Whether that be a feel good song that's telling you the message of enjoying life and appreciating the little things or it could be a song telling you to stand up for your rights. It could be James Brown's song, "[Say It Loud] I'm Black and I'm proud", but I feel like grown folks music is the music that speaks to the people… and I mean everybody.
Ms. Betty Wright
GFM:  You're a young artist and that you know coming up you've been influenced or you've been watching our show closely. But what also struck me is that you have been mentored by the late Miss Betty Wright. Can you please just talk about her mentorship and what that meant… a few things that she taught to you about the industry and about life.  Just what it was like to have her endorsement, her mentorship and her support.
DL: Betty Wright, man… she was amazing. She was a big part in my journey on music at a time when I really needed help and at a time when I really needed guidance. She was there. And she wasn't there just for me. She was there for many of the young people in the community that were striving for this music goal. She would just vocal train us. The same thing that she taught huge stars… she would help us out. Every day she was like, 'David, I know you got it. I need you to get focused.' She would just always be teaching me… you know… my singing lessons and my drills.
Also, she gave me a book and I actually carry that book with me everywhere that I go. There's a book that I keep with me in my bookbag [at] every studio session or when I'm home.  Like, I don't go anywhere without it. She just wrote a quote for me, and that quote, was just letting me know to never give up and keep striving for the things that I wanted. She's just somebody who I will say, man, when it comes to an inspirational… and just somebody who provides strength for those around them… that was Betty Wright.
She was incredible. And not just to me. Trust me, there are a number of people who will tell you the same thing. To have had the chance to be around her and to learn from her… her recent death hit me a little harder. It was very difficult to hear that because she's just somebody who's only been there for me in the most positive and amazing way. She was a true blessing. I will say that about her. She is a blessing in my life.
Just Be You
GFM: What if anything, you could just say [is] one thing [Betty Wright taught] that really stood out that you'll take everywhere you go for the rest of your life and that you'll even teach to other people.
DL: Well, I learned so much from her, but one of the things she taught me that was really important… that I feel a lot of people… a lot of artists, a lot of people are held back because of these things… she taught me to not worry about what people think of me. When that really clicked in me… meaning a lot of people are so worried about what other people think they pretend they made it already instead of focusing on trying to actually make it, you know?  They're so busy trying to put on a persona. It's all because they want everybody to think that they are on top and they made it and they're worried about how people view them. But, the moment you stop worrying about that and don't lead with ego, you can focus on yourself and focus on what's true to you.
So, she helped me with my confidence as a performer, [and] as a person in life by letting me learn that. That was something big. She was just like, 'Man, just be you.'
I think that if a lot of artists applied that their careers would move quicker and faster. The moment that they're not worried about criticism– they're just putting out the music, putting out the videos, and focused on them.
David Lyn was one of the last winners of BET's 106 and Park "Wild Out Wednesday". He writes for several artist and has recently landed a publishing deal with Spirit Music Group. His debut EP, Any Day Now is set to drop later this summer.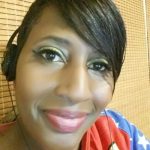 I ask questions of your some of your favorite artists.