Grown Folks Music chatted with new artist Annale' about finding her style as a musician while she was a student at Berklee College of Music, her musical influences and working with Mint Condition front man Stokely Williams on her upcoming debut album.
GFM: You've actually trained to be in this industry as a student at Berklee College of Music. Do you feel that attending school to work on your craft perhaps sets you apart as an artist or gives you an advantage?
Annale': Definitely because I went to school for five years and I did a dual major in contemporary writing and production and singing basically… it's called performance there. I got five years of education. That's a lot. I feel like it's definitely helped me to grow as a musician and a singer and also find my color and my style as a singer. All the teachers that I had lessons with and that I learned from all taught me so much and defined who I am as a person and as a musician. It definitely helped me and crafted me during the five years.
GFM: Speaking of defining your flavor and your sound, your single "Roses" is doing well and it has a soulful, jazzy sound. How did you arrive at being a soul artist.
Annale': What's funny is I did music growing up, but I started out [doing] classical music and then middle school is when I started singing. I played piano first. When I started singing I was only exposed to the early '00s pop rock… whatever was on the radio at that time. I had no way of being exposed to the neo soul genre, R&B or any of the artists that I look up to now. It's interesting because I was exposed to only that. Then when I got to Berklee, that's when I was introduced to all of these soul artists. I was like, 'Wow. This is what I love and this is what I feel.' So, that's who I am as an artist and that's how it eventually defined me as a R&B and soul artist.
GFM: What artists were you exposed to who had the biggest impact on you?
Annale': It's really hard for me to just pick one, but I did grow up listening to a lot of Beyonce'. I was really inspired by her performance, her stage presence and everything that she's good at. So, I grew up watching her, listening to her and singing her songs. But, throughout Berklee when I was introduced to all of these soul artists I was introduced to neo soul through Erykah Badu. When I first heard her I was like, 'Wow. This is what neo soul is.' I learned about the style more and that's how I was basically introduced to it. After that it was Jill Scott, Musiq Soulchild, Dwele, Lalah Hathaway… there's so many. I could got on and on with the list. But, Erykah Badu was the introduction to neo soul and then everyone just kind of came after and I discovered them throughout school.
GFM: How did you come to work with Stokley Williams and were you a fan of Mint Condition prior to [that]?
Annale': Mint Condition is a legendary group in the R&B and neo soul genre. I definitely knew their songs, I definitely looked up to them and I learned from them throughout school. With Stokley… my management team thought us working together would be a cool idea… us doing a duet, doing a project together and collaborating would be really cool and a good idea. Our voice colors and our styles match really well, so it was actually my management team's idea. When Stokley heard my song Roses and heard my voice he really liked my voice and he really wanted to produce for me. So, that's how we got in touch and got to collaborate on a project together.
GFM: Speaking of your upcoming project… what can we expect? Is this your debut album? What can we expect in terms of the flavor or the sound. Who's producing [it]? Are there collaborations… what can we expect?
Annale': Yes, it's my debut album. If Roses was considered more neo soul and R&B and almost jazzy, I would say there's a good variety of styles in my upcoming album. There will be something that sounds pretty [much] like a pop ballad. There's gonna be more neo soul and R&B stuff too, but it will be very infused with pop sounds, ballad sounds and acoustic ballad sounds where it's just my vocals and guitar. So, it's going to be a nice variety of styles, but as a collection and as a whole it makes sense. Stokley Williams is on it as well. He's featured and he also produced a track.
I was part of the whole writing process and the production for every single track except the one with Stokely Williams. It was a really good collaboration with a lot of people. We all just came together as a team even though we're all from different backgrounds. That's what was cool about this project. We were all united even though we have different history, different backgrounds… different everything.
GFM: What's your definition of Grown Folks Music?
Annale': It depends what age group you're in. I grew up in the '90s and early '00s. When I think about grown folks music, it's basically the early '90s stuff for me so Erykah Badu would definitely be grown folks music… Lalah Hathaway… her first album would definitely be grown folks music.
Connect with Annale'
On Facebook
On Twitter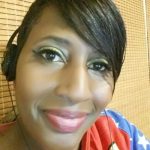 I ask questions of your some of your favorite artists.