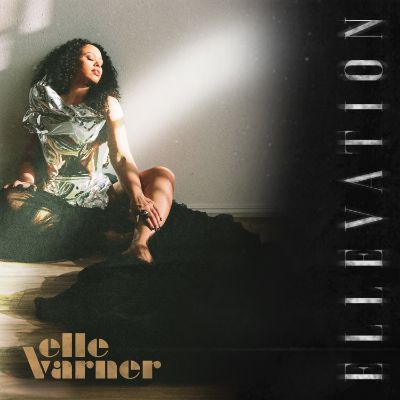 Elle Varner emerged onto the music scene in 2011 as a free-spirited 22-year-old artist. She unveiled her first studio album titled Perfectly Imperfect in 2012, which debuted at #2 on the Billboard Top R&B/Hip-Hop Chart and at #4 on the Billboard Top 200 chart. The album produced the hit singles "Only Wanna Give It to You" featuring J. Cole and "Refill". Both reached the top 20 on Billboard's Hot R&B/Hip-Hop chart and the top 10 on Billboard's Hot R&B/Hip-Hop Songs, respectively.
After some single releases intermittently over the years since that time, Elle Varner has a new EP called Ellevation— a play on her name of course, but once could glean from the tracks that this "raw Elle Varner project" expresses a musical movement of levels too. Read and enjoy our interview below.
GFM: The biggest question that a lot of people have is we haven't seen you for a while. Where have you been?

EV: I've been making music, living life… really just creating the content that's put into this EP and the next album that's coming right afterward.

GFM: I know you've kind of been on a bit of a journey with the record label… changing record labels and then becoming independent. Can you talk about that journey?
EV: Thank God I'm in place where I can appreciate the journey. At first it definitely was tough 'cause you have these specific ideas of how you think things should be or how you want things to be and then you don't realize the blessing in disguise.  Not only am I able really to have my own vision, execute my vision [and] explore different things that I want to explore, I'm completely free to make the music I wanna make– to have the career that I wanna have. That's really important. You see a lot of artists get burnt out… get used up 'til there's nothing left. It literally is something that people's lives are lost over and that's very sad, but I never have to be in that position.  

GFM: When I hear some of the tracks on Ellevation, to me, the EP plays out like that story of a woman who got into a relationship that completely turned her upside down. Is that a fair assessment? Talk about the journey and the story of Ellevation.

EV: I think it's different layers. For example, [the song] "Wishing Well". A lot of people think that song is about a relationship. That song is actually about my experience in the industry and some of the people I've dealt with and grown apart from. That's just really telling that story that you know, 'It hurt, but it's okay. I still wish you well. I wish the best for you and the best for me. No love lost.'
ELLEVATION TRACKLIST
"Coffee On The Roof"
"1 to 10"
"Wishing Well" (feat. Rapsody)
"Number One Song"
"Kinda Love"
"Casanova"
"Be Encouraged"
GFM: You have some features. How did Wale get involve with your project?

EV: This is our second song together. We did a song called "Rover". We actually did a remix of "Refill" back in the day, so we've been long time collaborators and friends. It's always great to have him contribute. We just mix so well together in terms of hip hop and R&B.
GFM: Earlier this year you got to do some tour dates with Marsha Ambrosius who is also a singer-songwriter. During that time were you able to vibe with her or sit down with her and get any gems from her?

EV: We've been friends for years. She's just an amazing artist all across the board. [She is] an amazing songwriter [and] someone who just continues to grow and expand and breathe new life into different projects and just execute her vision how she sees it. She's a true artist and I have so much respect and admiration for her. 
GFM: I read that you describe your music as trap jazz. Is that true? Explain trap jazz.

EV: I grew up with a love for hip hop and a love for jazz music equally. I would go from Ella Fitzgerald to the Ying Yang Twins. That was just my taste. One of my favorite groups is A Tribe Called Quest. Although it wasn't trap it was definitely this jazz fusion hip hop. It just naturally evolved into my sound as a artist. 

GFM: Speaking of evolution, what do you think the evolution has been since you came on the scene to where you are now with Ellevation and going forward?

EV: I think what's important about this project for me as an artist is I that was able to kind of take the gloves off and just be real and raw and just put it all out there versus earlier in my songwriting journey everything was a metaphor. Everything was pretty polished and cute and sweet. I think I really touched on some heavier subjects and got right to the point.  I'll always be happy with the project because of it. Wherever I go next will be that, but for this– this is like that raw Elle Varner project. 

GFM: What is your definition of Grown Folks Music?

EV: Grown folks music ranges. It ranges from the stuff my mom would play cleaning the house on Saturdays to anything that has somewhat of a timeless quality to it. A lot of meat and potatoes. It has an element of substance.
Check out "Kinda Love" the latest single and video from the Ellevation EP.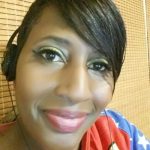 I ask questions of your some of your favorite artists.