Dave Koz has been doing his Christmas tour for 19 years now with the help of some friends. This year joining him will be Valerie Simpson, Jonathan Butler and Kenny Lattimore. Dave chatted with us about what has now become a Christmas tradition that has earned him the nickname Santa Koz. Read below and enjoy, and catch Dave Koz and friends Christmas Tour 2016 in a city near you if you can.
GFM: This years marks your 19th annual Christmas concert [tour]. Tell us who will be joining you this year and what special treats we can look forward to.
DK: Very excited to have back with us my brother from another mother– Mr. Jonathan Butler. Jonathan has been with us for probably close to about ten years now. We have a very wonderful and familiar relationship onstage and off. He's a great friend and really, truly like a brother to me. We have two people joining us for the very first time. In all these years of doing it, I think one of the reasons why thankfully people come back year after year is because the show changes from year to year and that's largely due to the cast changing. This year we have Mr. Kenny Lattimore, the romantic balladeer, and his voice just seems like it was made for Christmas music. It's just perfect hearing his voice sing all these classic songs. Joining us for the first time as well is a true, living legend and music royalty– Ms. Valerie Simpson of Ashford and Simpson. Hearing her sing and all the classic songs that she and her late husband Nick wrote [and] adding that to all of the Christmas music really makes this show very, very special and musically rich.
GFM: Take us back to the first one when you decided to put this show together. Where did the idea come from? How did it come about?
DK: Family is in the DNA of this show. I would've never expected this to happen for so many years. The first one happened because I was talking to a good friend of mine named David Benoit– the great piano player. David and I were kind of commesurating in this conversation because he had just lost his mom and I had just lost my dad. This was 1997. He actually came up with the idea. He said, 'Why don't we go out at Christmas time and play some shows and that way we can be focused on making music for our parents that we miss.' I said that was a great idea and we did it. We probably had six or seven shows that year. It was good enough that we got invited back the next year. Brenda Russell was there with us and Peter White came in year two. Then it just started to grow. Every year it started to grow, and we'd get more and more shows. Now it's a head scratcher [laughs]. I don't know how we actually got to 19 years, but here we are. I've seen kids who have come with their parents and now are parents themselves. I've seen families every year and it's such a beautiful feeling to know that we're a tradition for a lot of families across America.
GFM: How do you decide who you want to join you? Or, at this point are artists begging you to come along?
DK: [laughs] I don't think that's there's a lot of begging. I'm the one who does the begging. I think it's an inspirational thing. In a lot of ways it's like casting a movie. There's so many talented people, but the main thing is we're on the road for a solid month and we're with each other every single day. So, above and beyond the talent you wanna be on the road with people you really like that share the same intention of what the show is, especially this year with all the craziness we've been through with post-election nuttiness and divisiveness. I can tell you that the four of us– the four artists— really share a common goal which is to use this tour to help heal people and bring our country together, and there's no better way to do that than with music.
Jonathan has been with us for a lot of years. Kenny and I had done a summer tour together and I always knew that I wanted to invite him for Christmas and he was available this year. I sat down at a birthday party that Valerie Simpson was at and I was seated right next to her. This is was exactly at the time when we had to make decision on our line up. We had three out of the four all set and here I was next to her. It hit me so hard that night– 'Here is the person!" She's amazing with all these songs that she's written, her voice and [she's] just a very powerful woman of legendary status. I tried to keep it cool that night because I didn't wanna come on too strong. We've known each other for a very long time but when I sat down I was like, 'Oh my God! She's it! Keep it cool, Dave. Don't say anything tonight.' But, at the end of the night I said, 'Valerie I'm going to call you in a couple of days when you get back to New York. I've got this crazy idea up my sleeve and I want to walk you through it.' She said, 'Okay, I'm ready to hear it.' We had a bunch of conversations about it. I walked her through how it would go and she said yes, which was such an amazing thing just to take this to another whole, complete level.
GFM: Next year is number 20. How big will you go?
DK: We're going big. We're actually going to go back to the basics. It's already solidified that David Benoit, Peter White and Rick Braun will be joining me. We'll also have one other vocalist that'll be announced later, but the core nucleus of year 20 is the nucleus that basically started this tour in the very early days. For our 20th anniversary to go back to the beginning is kind of special. I know it will be a wonderful tour next year, but that's seems very long off right now [laughs]… especially since we have a whole tour to go this year.
Dave Koz & Friends Christmas Tour 2016 Dates:
NOV 30 WED
7:00 PM
Sunrise Theatre
Ft. Pierce, FL
DEC 1 THU
8:00 PM
The Florida Theatre
Jacksonville, FL
DEC 2 FRI
Cobb Energy Performing Arts Centre
Atlanta, GA
8:00 PM
DEC 4 SUN
Scottish Rite Auditorium
Collingswood, NJ
7:00 PM
DEC 6 TUE
Town Hall
New York, NY
7:30 PM
DEC 7 WED
Andiamo Celebrity Showroom
Warren, MI
08:00 PM
DEC 9 FRI
Palace Theatre Columbus
Columbus, OH
08:00 PM
DEC 11 SUN
The Chicago Theatre
Chicago, IL
8:00 PM
DEC 13 TUE
The Plaza Theatre Performing Arts Center
El Paso, TX
7:00 PM
DEC 18 SUN
Balboa Theatre
San Diego, CA
7:00 PM
DEC 22 THU
City National Civic
San Jose, CA
8:00 PM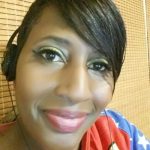 I ask questions of your some of your favorite artists.