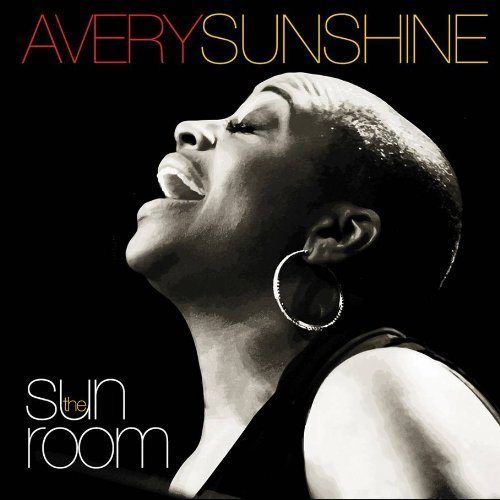 Last week I had the distinct pleasure to interview Avery*Sunshine about her latest project The Sunroom which is truly inspirational not only in concept but also in how it was created. Avery states:
"In your Sunroom you should do whatever you want to do. It's a no judgement zone, no one should be able to come into your Sunroom and tell you what to think, or believe, what you call God or how you should love. It's your sanctuary. It's your space."
The Sunroom features many musical colors and stylings and the set begins with "Won't You Try" which is a musical homage of sorts to a sound that is embedded in a lot of us… those great Memphis Soul records from the one and only Al Green. Was that the plan from the beginning?
"Well Dana wrote the song, and initially all we had was the guitar and my vocal on it. Dana then invited some of the most amazing musicians to play on the record. The song dictated the vibe. We weren't all in the same place at the same time… the horns were done in the UK, the guitar work was done here[Atlanta] drums etc., and it was just a vibe that everyone understood. It just happened. We said to ourselves that this is divine because I don't think Dana said hey guys we want to do an Al Green vibe on this track… Somebody thought it was a sample and I had to let them know that there are no samples. Inspired by, but no samples."
"Call My Name" is the lead single from The Sunroom and I've been pleasantly surprised that it has found support in an unlikely place…
"We've been blessed to have it played on major radio outlets and as you know indie artists don't often get that."
What are your thoughts on the shifting tide in music as of late?
"I feel inspired to do music that is true to me. I have to do that music because I have a 14 year old daughter who is an up and coming musician and she told me that one day she hopes to be the first female organist for Snarky Puppy. She's an amazing pianist and trumpeter already and when my daughter is telling me something like that it means that I have a responsibility to do what is native and honest for me. I've got to do that thing that God has given me to do. So hopefully everyone will be encouraged to do the same thing musically. Find that thing that you're supposed to do and don't try to sound like somebody else."
Could you describe for us your writing process?
"Dana[Johnson](Avery's musical partner) and I write pretty much everything together. Dana might have an idea and he'll call me and play it over the phone and I'll record it on my computer while he's playing it over the phone. Then I'll drop it into Garage Band and sing something to it immediately. Or I might be in church and be inspired by something the preacher said or I could be with my kids or it could be a dream… it comes in so many different ways. Sometimes I want to turn it on and feel like I want to be creative and nothing comes out. It really is a divine experience, an experience that I have to yield to and something I can't control which is really weird for me because they tell me I'm a control freak. I don't think I am. The process has taught me that you can't control everything. You've got to yield. You've got to wait, I mean you can force some stuff, it may not be jammin, but you can try and force it if you want to. The whole writing process has forced me to be open."
What's on the horizon for Avery*Sunshine?
"I just wrapped a short tour to promote the Essence Fest. I won't be at the Fest but I did Road To Essence. They had these mini-Essence Festivals across the country. We had a ball. We did a few cities and I had a blast and was blessed to be a part of it. We're about to be featured on VH-1's You Ought to Know which will run for the next couple of months where I will pop up on VH-1 and talk about my music and they'll play my videos and so I'm really excited!"
If you could describe the sound of an Avery*Sunshine production using an element or two from nature, what would those elements be and why?
"Water and Air: Water because I hope to be transparent. I'm learning to move like water. Air because I need music to breathe!"
The Sunroom from Avery*Sunshine out today on Shanachie Entertainment!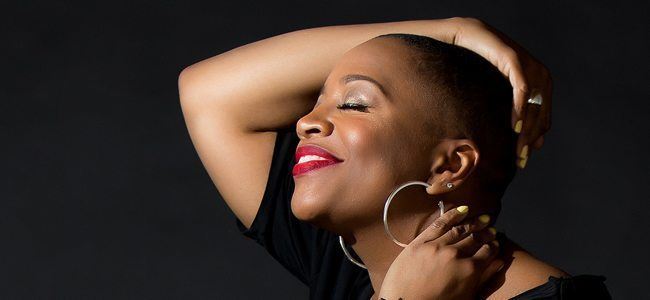 Ivan Orr is a multi-instrumentalist, composer, performer, and writer. A native of Charlottesville, Virginia Ivan was involved with the forming and nascent days of The Music Resource Center as its first Program Director. A graduate of Virginia Commonwealth University's Department of Music, Ivan currently resides in Richmond, VA where he maintains an active performance and production schedule while serving as the Music Editor for Grown Folks Music, a position he has held since 2010.