GFM Producer Spotlight:
 Kaliphat 'The Multi-Instrumentalist'
            Grown Folks Music presents our Producer Spotlight which involves a talented #Grown man out of Atlanta, Georgia. Musiq Soulchild, 2 Chainz, Mase, Bibi Bourelly & Earl St. Clair & more recently Lil Wayne  are just a few of the artists this talented individual has had the privilege of blessing with an arrangement. "Kaliphat" Williams originated from Harlem, New York where his background includes a profound love for basketball and music. While migrating to Atlanta at an early age, he discovered his obsession for music, crediting Michael Jackson as a key influence throughout his childhood. As a result of his devoted love for music, he started DJing early on in his career.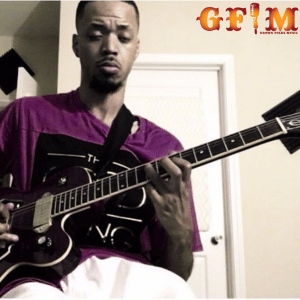 I got the opportunity to have a sit down with Mr. Williams to dig a tad bit deeper into his dynamic passion. A multi-instrumentalist is the perfect description for Kaliphat. Piano, bass, guitar, any instrument you have, he can touch it, arrange it, and it turns to gold. Nowadays, his passion for music and his love for his family outweighs all. With his fedora tilted to the left, he is definitely what you call gifted. GFM had to give him some LOVE. Mr. Williams gives his uniquely stated viewpoint of What is Grown Folks Music? In conclusion, we're getting real "smooth and mack-ish" around here…
Background track: Kaliphat Williams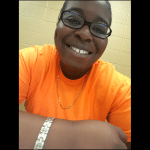 Mattie Brown is a Music Journalist, specializing in reporting and producing content for the R&B genre. Residing in Decatur, GA she obtained her A.A in Journalism from Georgia State University-Perimeter College. Mattie has always had a passion for writing, designing and editing. While pursuing her B.A at Clayton State University, her musical passion took her to new heights. "My love for R&B has kind of outweighed everything", she states. She has truly taken her craft and used it to her full advantage. Mattie joined the team of Grown Folks Music in the summer of 2017 as their Music Journalist and is continuing to pursue her education.