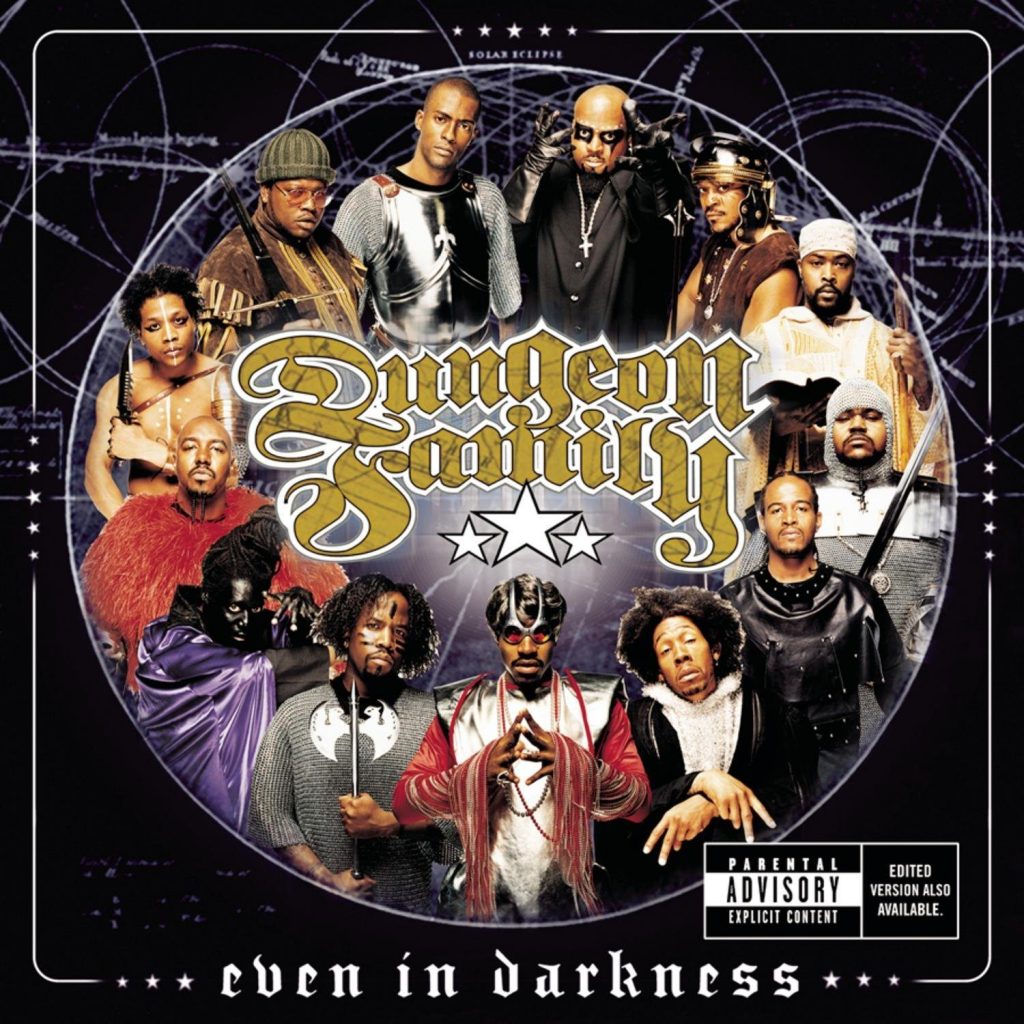 This weeks mix from DJ Phaze takes a trip down 85 south to the "dirty dirty" to give some well-deserved props to the pioneers of southern hip hop. If it wasn't for the Dungeon Family, I'm not sure the south would have the voice or respect that they've come to enjoy today.
From the core production team of Organized Noize (and their many credits: EnVogue, TLC, Ludacris etc.), to the multi-generational spin offs: Outkast, Goodie Mob, Big Rube, Joi, Sleepy Brown, Society of Soul, TI, Backbone, Cool Breeze, Witchdoctor, Mr. DJ, Killer Mike (aka Mike Bigga) Bubba Sparxxx and others, they're responsible for over $20 million dollars in sales.
Vibe magazine had a great piece earlier this year chronicling the history of the family along with their various trials and tribulations. For the latest exclusives and all things DF related, you can check out Maurice Garland, SFTA or keep up with them on twitter. For those who know, this quote pretty much sums up how we feel:
"There's no other crew like the Dungeon Family." – T-Boz (TLC)
Warning: *Explicit Language*
GFM Presents The Dungeon Family Tribute Mix by GrownFolksMusic
Check the track listing after the jump and let us know what you think!

Dungeon Family Mix
"Intro"
"Get You Right" – Backbone
Presenting Dungeon Family – Dungeon Family
"Lock N Load (Feat. Witchdoctor)" – The Lumberjacks
"Ugly" – Bubba Sparxxx
"Thought Process" – Goodie Mob
"Ms. Jackson" – Outkast
"Infected" – Bubba Sparxxx
"A.D.I.D.A.S." – Killer Mike (ft. Big Boi)
"Crooked Booty" – Dungeon Family
"ATLiens" – OutKast
"Heat It Up" – Bubba Sparxxx
"Smooth Sailin'" -Young Roscoe
"Boogie Man (Ft. Andre 3000)" – Big Gipp
"Down Flat ft. T.I.P." – Parental Advisory
"Represent" – Bubba Sparxxx
"Rap Is Dead " – Killer Mike
"What Iz Rap?" – Dungeon Family
"God I Wanna Live (Feat. Witchdoctor)" – Goodie Mob
"Puttin' On 2 Nite" – The Lumberjacks
"Let Loose The Lingo" – Parental Advisory
"I Can't Wait (Feat. Outkast)" – Sleepy Brown
"Knowing" – Big Boi
"Peaches f/ Sleepy Brown & Scar" – Outkast
"Rosa Parks" – Outkast
"Where Are My Panties?"- Andre 3000
"Prototype" – Andre 3000
"Inside Your Love" – Sleepy Brown
"Lick "- Joi
"All Over Your Body Ft. Eightball" – Big Gipp
"Claremont Lounge (Feat. Killer Mike And Coool Breeez)" – Bubba Sparxxx
"123 Goodie" – Goodie Mob
"That Loud" – Backbone & Wayniac
"Cell Therapy" – Goodie Mob
"So Fresh, So Clean" – Outkast
"Re-Akshon Remix" – Killer Mike (ft. T.I., Bun B Of U.G.K. & Bone Crusher)
"Fighting" – Goodie Mob