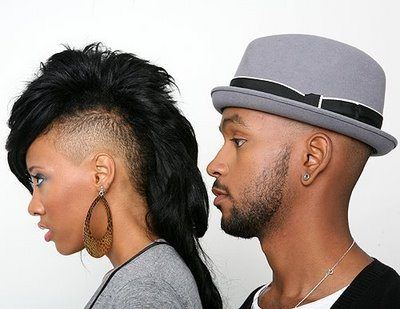 A pleasant surprise this morning! J*DaVeY fans, here's a special treat to hold you over until their new joint drops later this spring. (btw, Lazy Daze is the biz!)
From The Press Release
Evil Christian Cop: The Great Mistapes is a Five-song EP and follow up to Boudoir Synema and features co-production by Greg Wells (Teen Spirit) GB (Lazy Daze) and LA-based lyricist Def Sound. Take a listen and let us know which songs you love most.

Coming up, we will be releasing our major label debut New Designer Drug and until then will be on "The New World Culture Tour" (domestic/international) with Blu this Spring.

We have a lot more coming up and because of your loyal support, we will make sure you're the first to know about everything. So, stay tuned for updates, make sure you're following us on twitter @WeAreJDaVeY and check below for recent show footage and a special video message we made for you.
Hit the jump for upcoming tour info.
Download on Bandcamp
Official Website
J*DaVeY Announces Tour w/BLU + More! from I L L a V 8 r on Vimeo.
Thursday, March 10th – San Francisco, CA @ 330 Ritch
Friday, March 11th – San Jose, CA @ The Pagoda
Saturday, March 12th – San Francisco, CA @ SOM – Black Morris DJ Set
Sunday, March 13th – West Hollywood, CA @ Key Club
Monday, March 14th – Phoenix, AZ @ Chaser's
Tuesday, March 15th – Houston, TX @ Ground Hall
Thursday, March 17th – Austin, TX @ Peckerheads – BLU ONLY
Friday, March 18th – Austin, TX @ Suite 101 – BLU & J*DAVEY
Friday, March 18th – Austin, TX @ Nuvola – J*DaVeY ONLY
Tuesday, April 5th – New York, NY @ SOB's
Friday, April 8th – Pittsburgh, PA @ Shadow Lounge
Saturday, April 9th – Chicago, IL @ The Shrine