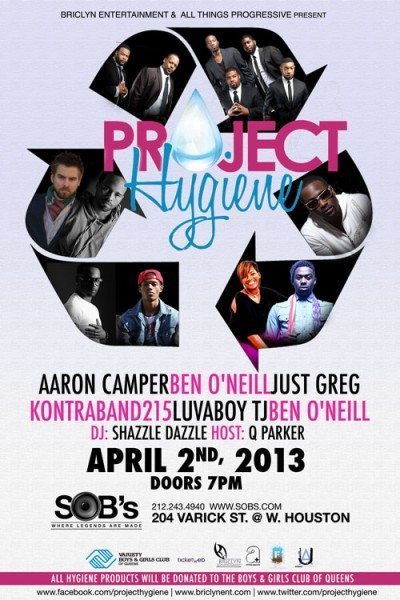 Project Hygiene™ NYC will launch Tuesday, April 2nd, 2013 at The Legendary SOBS (Sounds of Brazil). Hosted by Q Parker of the R&B group 112, the fundraising event will feature the talent of R&B, Pop, Rock and Hip hop artists from the tri-state area including: DJ Shazzle Dazzle, Poet Just Greg, Grammy-Nominated Singer/Songwriters Aaron Camper, Ben O'Neill, Kontraband215 and Harlem's own LuvaboyTJ.
The show will begin at 8:00pm with doors opening at 7:00pm. The cost of the concert is $12 in advance and $15 at the door. We are asking for all guests to bring hygiene products to donate on this evening or you can drop products off to SOBS the entire month of March in the Project Hygiene Box. All donated Hygiene Products collected for the NYC market will be donated to The Boys & Girls Club of Queens(www.swbgc.org | www.vbgcq.org). Visit www.sobs.com for information on how you can purchase tickets.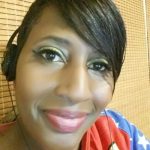 I have questions. Artists have answers.