Nothing brings the holiday spirit like your favorite Christmas songs. While this year has been more challenging in terms of finances, switching hats to being a teacher/parent and maybe losing a loved one, the GFM team wanted to come together as a beacon of comfort to those who are brokenhearted and nostalgic joy to those who enjoy the feelings of the holidays. So sit back and enjoy these five holiday favorites from the Grown Folks Music team.
Jackson 5's Give Love On Christmas Day
Reflecting on my favorite Christmas album is a challenging question in general, but in 2020, it takes on a whole new meaning. To say it has been a rough year, would be an understatement for all of us. In light of so much pain, suffering and the great unknown, it causes me to reflect on simpler times. Happy times. Carefree times. Times where Christmas was full of joy, excitement, anticipation, and lots of time with family and friends.  So with that, it takes me back to the 70's and my favorite Christmas album during that time was none other than The Jackson 5 Christmas album.
Mike's voice— just wow.  I could drop the needle on the record and just let it play. Over and over and over. No skips. Sneak out to peek at what the grown ups were doing, take a long look at the big box under the tree and run back to my room to dream about what it might be.  Flip the record over, the B side kicks off with "Little Drummer Boy" flows into Rudolph but when it came to "Give Love On Christmas Day", had to take a pause. Not sure why, but it just did something to me. Tears welled up like I was a grown man that had lived a hard life.
Funny enough, it still has the same effect today. I think I experienced the full range of emotions while listening to this album. The highs, the lows, the chills, the tears and the excitement. Isn't that what great music is supposed to do? In 2020 and beyond, we need that more than ever. Matter of fact, I think I'll take a break and cue it up now. I wish a very safe and Happy holidays to you and your families.
Grown Folks Music Team – Mista C
Nat King Cole's The Christmas Song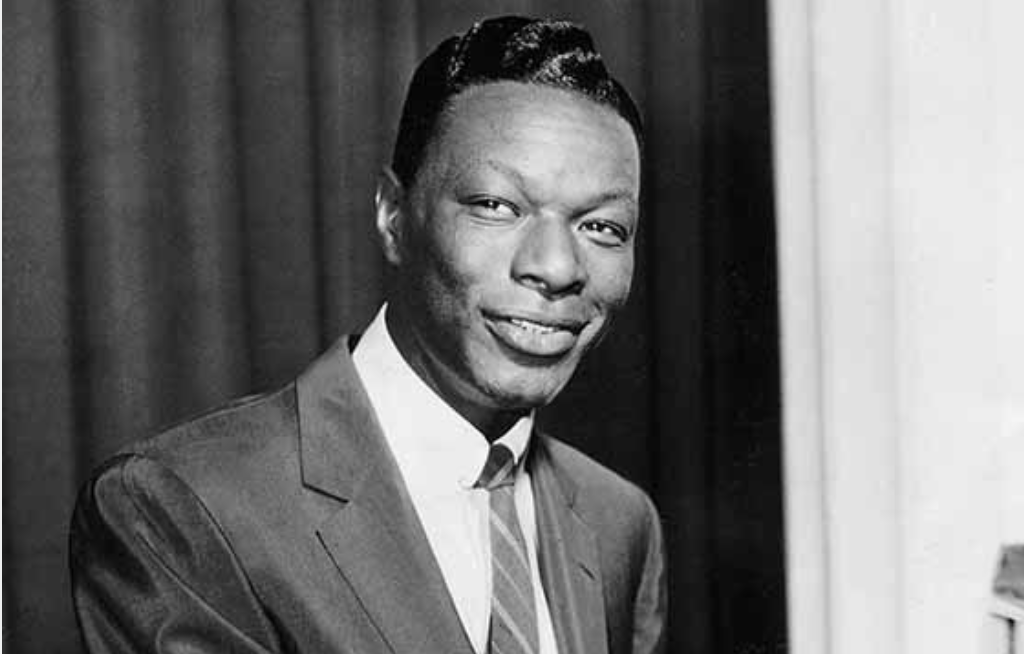 I have several favorite Christmas songs that wouldn't feel like the season without hearing them. But far and away my favorite Christmas song is well, "The Christmas Song". Written in the summer of 1945 by Robert Wells and Mel Torme' – whom 80's babies should know as Judge Harry Stone's favorite crooner on Night Court. Originally recorded in June of 1946 by the King Cole Trio and subsequently two other times – with the definitive version being the 1961. The 1961 version is the one I grew up listening to from the iconic Nat King Cole Christmas Album. This song, the writers and Nat King Cole are so special to me because as a tween I realized that not only was I listening to a Christmas song that I loved but I was listening to America's Classical Music – Black American Music – Jazz for those of you keeping score at home. "The Christmas Song" is music to me. From the songwriting, to the performance, to Nelson Riddle's masterful arrangement – 80's babies should know Nelson Riddle from his collaboration with Linda Ronstadt on her album "What's New?". All I ever have to hear is "Chestnuts roasting on an open fire…" and it's suddenly Christmas.
"The Christmas Song" holds the distinction as the most performed Christmas song according to BMI.
Grown Folks Music Team – Ivan Orr
Boyz II Men ft. Brian McKnight's Let It Snow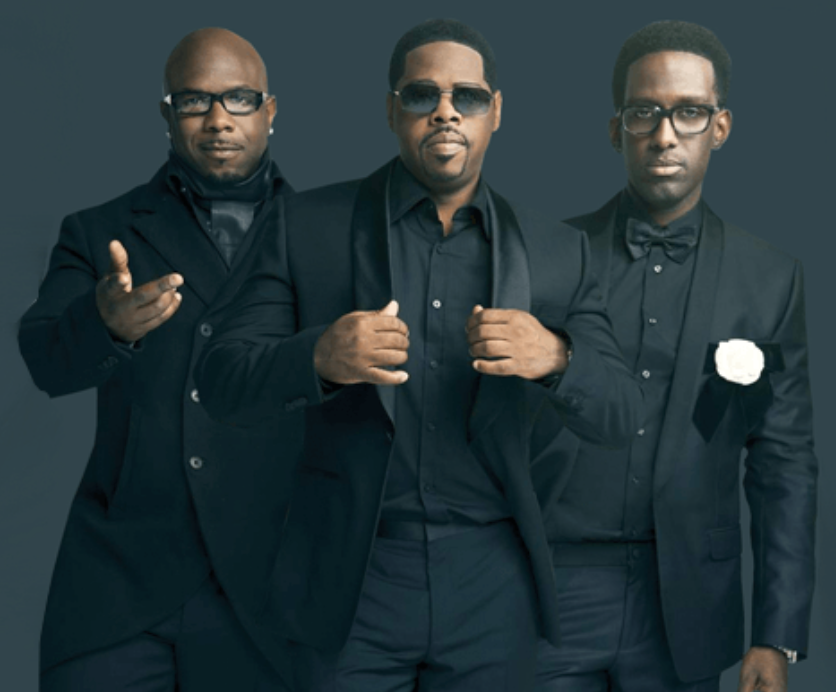 My name is DJKKC and I have a confession. I don't like Christmas music. But, in 1993 Boyz II Men released the Christmas Interpretations album. The lead single was a little ditty called "Let It Snow", featuring Brian McKnight.
"Let It Snow" was an instant classic and a slow jam that just happens to be about Christmas. I love me some 90s R&B slow jams– they are the cornerstone of my playlists. This one is timeless. I listen to it year round and to this date, Christmas Interpretations is the only Christmas album I've ever purchased.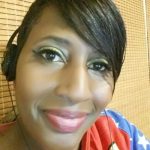 Grown Folks Music Team – DJKKC
Ohio Players' Happy Holidays (Part 1 & 2)
After much deliberation between Prince's "Another Lonely Christmas"….Alexander O'Neal's "My Gift To You" album – Jam & Lewis, Outkast's "Players' Ball" – The LaFace "Christmas Album"….The Boys II Men "Christmas Interpretations" album I was torn trying to pick something people wouldn't think of right off. I admit part of me was trying to be "artsy", deep and not cliche'
Then I remembered this tune. Don't know if many "funk bands" have a Christmas song. This one is often overlooked. Pretty much never really mentioned. I can't recall actually hearing it on the radio. Even when they are being discussed, their Christmas song is often omitted. So here's to the "Players" and all "band peeps" like me!
Grown Folks Music Team – Da Ricker
Vanessa Williams' What Child Is This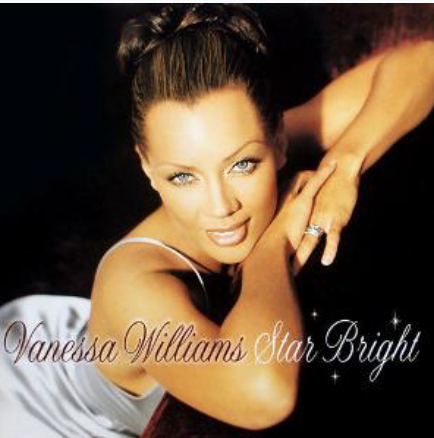 Like much of the team, I do have my share of holiday favorites. Depending on the mood I can switch from the Vandross classic, "Every Year, Every Christmas" to the instrumental version of Vince Guaraldi Trio's "Christmas Time Is Here". But a forgotten jewel that I've enjoyed ever since it's 1996 release is Vanessa Williams' "What Child Is This".  Countless artists have covered this song but I always return to this version. What gets me in the holiday spirit is the blend of Vanessa's vocals, the laid back jazz feel and the violins that add a glimmer of charm. While it wouldn't be out of place to hear this tune in a smoke filled lounge, at home, it can set the mood for a candle lit evening, watching the city lights and drinking that perfect Christmas Eve eggnog.
Grown Folks Music Team – Hope West
We hope you enjoyed these songs as much as we do. Let us know what's your holiday favorite.  And on behalf of the Grown Folks Music Team, we pray you have a blessed and safe holiday.