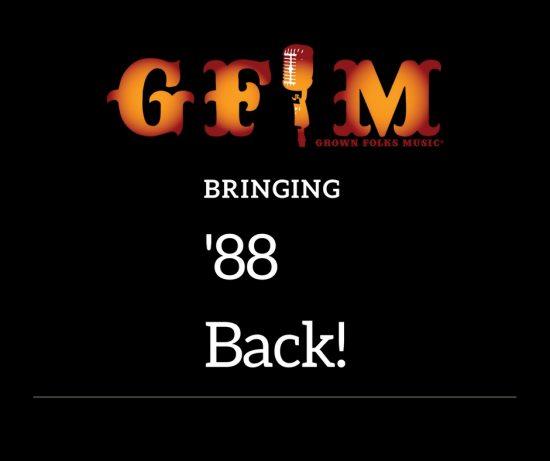 Bringing '88 Back
So yeah we're three days into 2018 and what better time to mention that we here at GFM will be taking a focused look towards thirty years in the past at good ol' Double Ocho. I'm hoping that this look will be as neutral as possible and not turn into "Ten Reasons Why I Tell Kids Today To Get Off My Lawn While Listening To Their Music". 1988 had some great music and some garbage too. It also (as a lot of eras do) great music for that time and that time only. I posted MJ's "The Way You Make Me Feel" as it was #1 this week in '88 on the R&B charts and would be so for most of the month of January (knocked out of the top spot by Gladys and The Pips "Love Overboard" which would be their last #1). One thing about nostalgia and memory is that they are inextricably tied to the stories we tell ourselves. In fact, some scholars have made the argument that memory merely is a self-constructed narrative that over time can change based on a number of factors.
I said all that for two reasons:
1.) My narrative(and no else's for that matter is definitive) in other words take from what is written what you will just know that outside of the facts like "The Way You Make Me Feel" being #1 etc., everything else will be highly subjective.
2.) You may feel completely different about a particular opinion or moment in time I address in the series and that's completely valid.
For example, the folks in the photo below and many more like them were the types of musical acts I was checking for.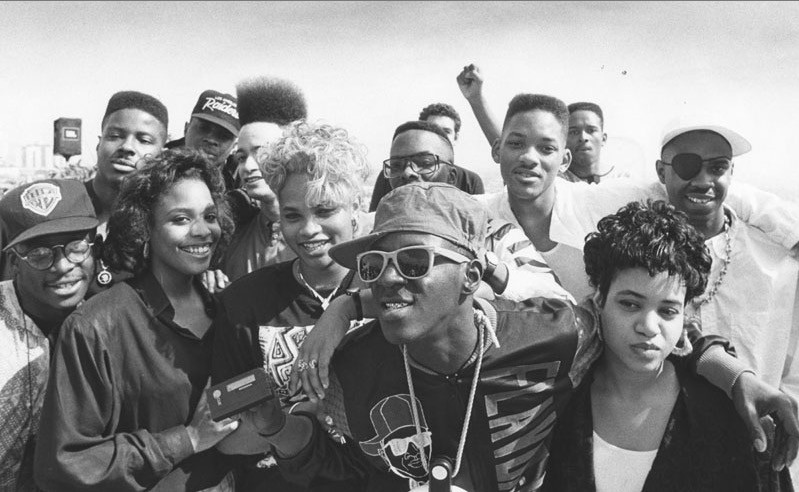 Love MJ but for me Bad just wasn't it. In the pecking order of singles release from Bad that I dig this track is definitely top 3 but to be quite honest my engagement with this song and most of the album was via the videos. To state that Bad was commercially successful is quite the understatement, I never quite thought about it but perhaps one of the reasons this record didn't resonate with me is I may not have been a part of the target demographic. Bad to my ears is the actual coronation of Michael as The King Of Pop. In many ways, it feels like the record was intentionally Pop. Nothing wrong with getting them coins especially after being summoned to the royal court after the phenomenon known as Thriller. Despite all of its popularity in '88 Bad really didn't make me feel enough of a type of way to really get into it. Somehow I believe that I had been swept up by a new wave of music and musicians who used the same slang, wore the same clothes and rocked similar haircuts.
Join us again next time on Bringing '88 Back when will discuss part of this new wave with a look at Keith Sweat's "I Want Her".

Ivan Orr is a multi-instrumentalist, composer, performer, and writer. A native of Charlottesville, Virginia Ivan was involved with the forming and nascent days of The Music Resource Center as its first Program Director. A graduate of Virginia Commonwealth University's Department of Music, Ivan currently resides in Richmond, VA where he maintains an active performance and production schedule while serving as the Music Editor for Grown Folks Music, a position he has held since 2010.