It wasn't enough for Queen Bey to shut down Coachella once, but twice. She followed up her second performance with the announcement of a second $100,000 donation through her Homecoming Scholars Awards program and BeyGood initiative to four HBCU's (historically black colleges and universities). Google.org, in partnership with Beyonce, agreed to match her $100,000 donation and is encouraging other businesses to do the same.
These much-needed donations to these four HBCU's will allow four more students to be awarded $25,000 towards their 2018-2019 academic school year. The four HBCU's chosen to receive these donations are Texas Southern University, Fisk University, Grambling State, and Morehouse College.
President and COO of Parkwood Entertainment, Steve Pamon, connects deeply with this initiative.  "As a Morehouse graduate myself, I can attest that HBCUs provide both an excellent educational opportunity, as well as a community of support that lasts a lifetime,"
Thanks to Beyonce and Google.org for showing the rest of the world that not only do HBCU's slay (something many of us already knew), but investing in the future of young black men and women is something that is desperately needed.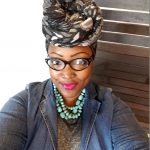 DJ CatEyez is just a lover of music who happens to be a wife, mother, Naturalista, baker, blogger, and wannabe biker chick. (Harley's RULE!) Check out her natural hair blog Going Back to my Natural Roots at 2dimplz.wordpress.com.