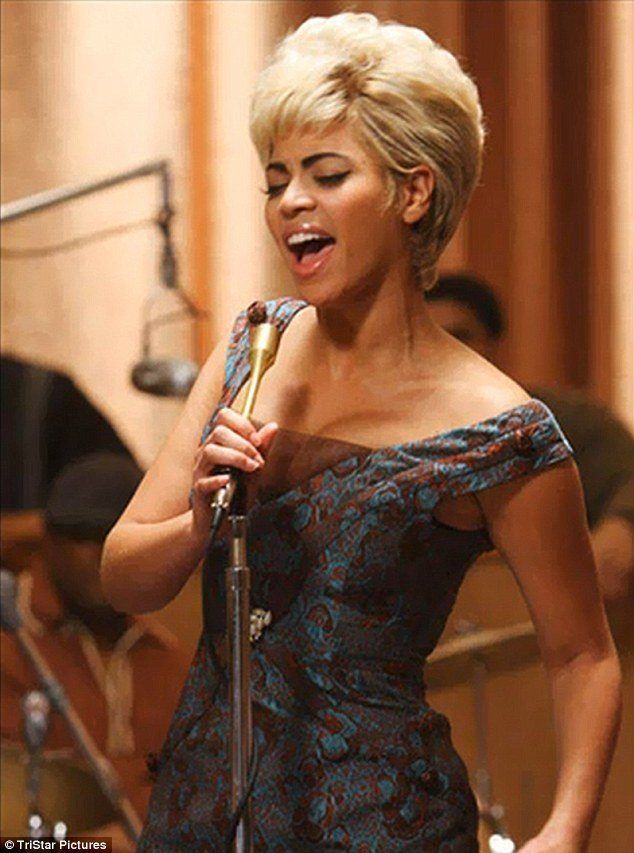 "I realized that Etta James was so unapologetic, bold and strong that playing her was a big risk for me," Beyonce recently told Billboard of the experience. "It gave me the confidence and the push to challenge myself a little more with my music."
The soundtrack, which will be available in both single- and double-disc editions, also includes tracks from Mos Def (portraying Chuck Berry), Jeffrey Wright (as Muddy Waters), Columbus Short (as Little Walter) and Eamonn Walker (as Howlin' Wolf).
Raphael Saadiq, Beyonce's sister Solange, Mary Mary, Nas, Buddy Guy and Elvis Presley also have songs on the album.
"Cadillac Records" opens Dec. 5 in U.S. theaters. "People will be most surprised that the glamorous Beyonce allowed herself to be seen in the desperate straits that Etta went through, including her heroin addiction," says Sony BMG Music Entertainment chairman Andrew Lack, who produced "Cadillac Records" with Sony BMG Films executive VP Sophia Sondervan. "That's a Beyonce I don't think anyone's seen yet."
Beyonce performs "At Last" – Fashion Rocks 2008 (Live)


Here is the track list for "Cadillac Records":
Disc one:
"I'm a Man," Jeffrey Wright
"At Last," Beyonce
"No Particular Place To Go," Mos Def
"I'm Your Hoochie Coochie Man," Jeffrey Wright
"Once in a Lifetime," Beyonce
"Let's Talk a Walk," Raphael Saadiq
"6 O'Clock Blues," Solange
"Nadine," Mos Def
"The Sound," Mary Mary
"Last Night," Little Walter
"I'd Rather Go Blind," Beyonce
"My Babe," Columbus Short
"Bridging the Gap," Nas featuring Olu Dara
Disc two:
"Maybellene," Mos Def
"Forty Days and Forty Nights," Buddy Guy
"Trust in Me," Beyonce
"Juke," Kim Wilson
"Smokestack Lightnin'," Eamonn Walker
"Promised Land," Mos Def
"All I Could Do Was Cry," Beyonce
"My Babe," Elvis Presley
"I Can't Be Satisfied," Jeffrey Wright
"Come On," Mos Def
"Country Blues," Jeffrey Wright
"Evolution of a Man," Q-Tip and Al Kapone
"Radio Station," Terence Blanchard
Source
Etta James, "At Last"

Christina Aguilera "At Last"
A surprisingly good performance by a young Audrey O'Day, (Danity Kane) of "At Last"