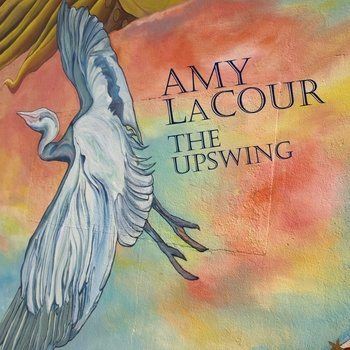 GFM fam, I wanted to let you all know about a great upcoming project from Los Angeles based singer/songwriter Amy LaCour. Entitled The Upswing this full length project is the follow up to Amy's debut EP Bitter Suite which was released to rave reviews in 2007. The magazine Urban Network voted Amy's song "One Man's Stone," –featured on Bitter Suite – as one of the top 10 songs of 2008 and Amy received a stellar a four-star review from American Songwriter Magazine.
Amy's music is described as "…a mellow soul/folk/pop fusion- often with a touch of jazz for good measure." In describing Amy's voice Paul Zollo writes: "Her husky, soulful vocals, as full-bodied as a fine wine, ache with a heartbreak fusion of fortitude and vulnerability… LaCour's songs are mostly mid-tempo ballads of deep soul and jazzy melodic sweetness wed to poetic lyrics of sorrow and triumph… Great soul standard."
Amy has been kind enough to provide a full stream preview of the project here, which I highly recommend that you check out. For more information on Pre-orders for The Upswing please visit www.amylacour.com.
The Upswing available August 10, 2010 on Voice Recordings.

Ivan Orr is a multi-instrumentalist, composer, performer, and writer. A native of Charlottesville, Virginia Ivan was involved with the forming and nascent days of The Music Resource Center as its first Program Director. A graduate of Virginia Commonwealth University's Department of Music, Ivan currently resides in Richmond, VA where he maintains an active performance and production schedule while serving as the Music Editor for Grown Folks Music, a position he has held since 2010.